We are at a moment where the world is going to change forever. Our customers will change. Their challenges, opportunities, priorities, and outlook will change. The factors in what is most important to them will change. This is now your time. It is your opportunity.


There's another good reason for creating a video of yourself letting your golfers know the 'better future' you're going to be creating for them or the journey you'll be encouraging them to take to reach that
better future:

It's you announcing yourself as a SERVANT LEADER or an
EXPERT GUIDE.

Your golfers want to be or need to be, encouraged, persuaded, inspired to take a journey that will see them reach a better future.

Your role shouldn't be to wait to be asked for directions. It's your
opportunity to lead. Structuring the communication in the right way
sets you out as a leader or guide.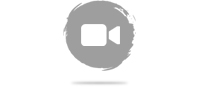 Another example of a video script created by a customer.

When y'all get back to the club, I want to make the Par 3 12th your celebration hole. I want you to be writing "3", sometimes "2". It's a great feeling writing "2" on any card.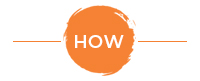 If I can make sure everyone's iron converts a good swing and square face into a solid, straight shot, then everyone gets a better result on the 12th and more enjoyment on every hole.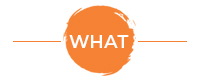 To do that, I am going to try and fix the lie angle on everyone's irons to make sure the club isn't flat or upright at impact. It's the easiest, lowest cost, fix in golf. Look out for me on 12th with my lie angle board or get ready to book in for the TRUTH TEST. Is your club lying to you?

#beaconofhope ideas
For other engagement ideas, go to the Beacon of Hope page where
we collect examples of what other Professionals are doing.
www.retailtribe.com/pages/beacon-of-hope#.


Subscribe
Legally Privileged Disclaimer
Internet communications are not secure and therefore RetailTribe does not accept legal responsibility for the contents of this message. The information in this email and any attachment to it is confidential and is intended for the addressee only. Any unauthorised disclosure, use or dissemination of the contents in part or whole is prohibited. If you are not the intended recipient please return it to the sender and delete it. Any views or opinions presented are solely those of the author, and do not necessarily represent those of RetailTribe unless otherwise specifically stated. This email and attachments have been screened and are believed to be free from any virus. However, it is the responsibility of all recipients to ensure that they are virus free. This email was sent to you by RetailTribe. RetailTribe will not accept any liability for any damage caused by a virus. If you no longer want to receive this email, please
unsubscribe here
.