PGA Professionals are the potential 'leaders of our industry'. That offers them so much potential, but they need to embrace a role with responsibility, and the development of a skill set that promises greatness.


Journeys and coaching
You've been presented an opportunity with the new consumer post-COVID.

They need human connection. They want the outdoors and freedom. They know that experience means more than possession. They want their health and well-being. They want an activity that delivers all that with safety. You have so much opportunity.

They are not asking to climb Everest – or a stroke-play 18 holes of
competition – they want everything above, and fun while they learn the game of golf and make a lot of new human connections.


What journey do you have planned for them?

We have been so unaware
Yesterday I suggested that "awareness" was a more complete
description of a human skill required to be a good coach. In fact, it's a skill needed by every PGA Professional.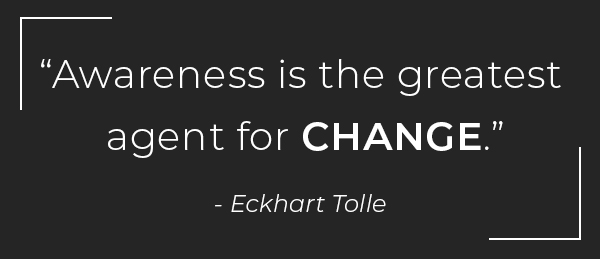 We are an industry with heritage. It is a great thing. It sets us apart. But it also holds us back. We have our heritage. We have our customs. We have an acquired way of thinking. It limits our awareness of change around us. We are not aware of the significance of that change.

The current crisis will change consumer behavior. But there have been several other significant changes in our consumers which we haven't responded to. Are we aware of how those changes impact our consumer's relationship with our game?


Subscribe
Legally Privileged Disclaimer
Internet communications are not secure and therefore RetailTribe does not accept legal responsibility for the contents of this message. The information in this email and any attachment to it is confidential and is intended for the addressee only. Any unauthorised disclosure, use or dissemination of the contents in part or whole is prohibited. If you are not the intended recipient please return it to the sender and delete it. Any views or opinions presented are solely those of the author, and do not necessarily represent those of RetailTribe unless otherwise specifically stated. This email and attachments have been screened and are believed to be free from any virus. However, it is the responsibility of all recipients to ensure that they are virus free. This email was sent to you by RetailTribe. RetailTribe will not accept any liability for any damage caused by a virus. If you no longer want to receive this email, please
unsubscribe here
.