PGA Professionals are the potential leaders of our industry. That offers them so much potential, but they need to embrace a role with responsibility, and the development of a skill set that promises greatness.


Journeys and coaching
Lorin Anderson, on the Proponent Group's Facebook pages, asked whether he was wrong to start:

"daring to think... that in an odd, unexpected way, the coronavirus pandemic could be a boost to get more people to take up the game in the coming months and years. Do we dare to dream?"



Dee Forsberg stated,

"the pre-COVID barriers of free time have lifted for a particular class of golfers. Huge opportunity for us as an industry."



Ken Hughes (

www.kenhughes.info

), a leading consumer behavioralist, in a webinar entitled "The Captive Consumer" thinks that you have an enormous opportunity to thrive. He believes you need "active outreach", and "human connection". Those consumers also need to see an opportunity for the value they want from the game.

I repeat Friday's question:
What journey do you have planned for them?

If the journey is the same old, same old, then we will have some benefit, but it won't be sustained. Lorin and Dee are right. But don't dream. It's time to do something different.

And now's a good time to reflect
Are you really "aware" of what drives certain consumer types and what "value" your customer really wants, and what barriers and obstructions exist to them gaining that value.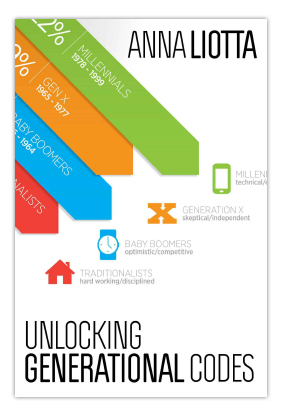 Anna Liotta's book should be essential reading for every PGA Professional. It will give you the awareness to allow you to improve your communication with many different people. Invest in your "awareness".


Subscribe
Legally Privileged Disclaimer
Internet communications are not secure and therefore RetailTribe does not accept legal responsibility for the contents of this message. The information in this email and any attachment to it is confidential and is intended for the addressee only. Any unauthorised disclosure, use or dissemination of the contents in part or whole is prohibited. If you are not the intended recipient please return it to the sender and delete it. Any views or opinions presented are solely those of the author, and do not necessarily represent those of RetailTribe unless otherwise specifically stated. This email and attachments have been screened and are believed to be free from any virus. However, it is the responsibility of all recipients to ensure that they are virus free. This email was sent to you by RetailTribe. RetailTribe will not accept any liability for any damage caused by a virus. If you no longer want to receive this email, please
unsubscribe here
.