PGA Professionals are the potential leaders of our industry. That offers them so much potential, but they need to embrace a role with responsibility, and the development of a skill set that promises greatness.


Describing a journey
The most successful adult learner pathways I've seen are made up of programs that take the learner on a journey. Each program, whether it's Russell Warner's 4-week Stepping-Stones, or a longer Get Golf Ready 1, 2, or 3 Program, follow a path that grows both ability or skill AND the social experience, while delivering a lot of fun and fulfillment along the way.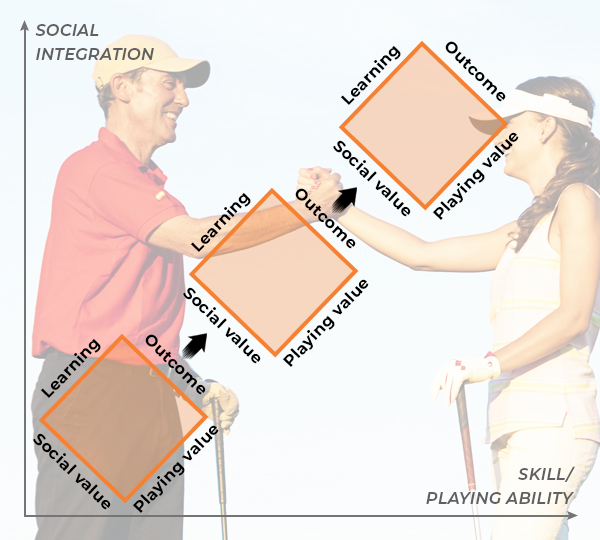 When I examine the program detail, I discover four components: The planned outcome of the program; the learning required to reach a particular skill level; the social fun that is going to be generated; and the play value within the program.

Examining these successful programs is what led me to yesterday's comment that you're trying to

"design emotionally tuned products and programs"

.

The empathy connection
We used to think that empathy was a human trait. You had it, or you didn't. That's now been proven to be a falsehood. It is a skill you can develop. This book by Karla McLaren, M.Ed, comes highly recommended – you can also visit her site

https://karlamclaren.com

.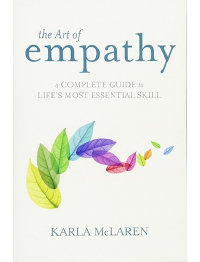 My daughter-in-law has recommended the following book for me to read next. I'll read it over the next weeks and discover whether she's trying to tell me something: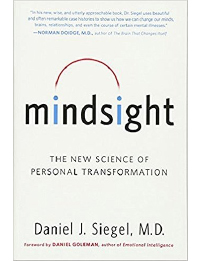 I'll also read it because I know that, especially in an age where so much is being automated or replaced by artificial intelligence, I must develop my "human skills". Anyone who works with people should be investing in their human skills.



Subscribe

Legally Privileged Disclaimer
Internet communications are not secure and therefore RetailTribe does not accept legal responsibility for the contents of this message. The information in this email and any attachment to it is confidential and is intended for the addressee only. Any unauthorised disclosure, use or dissemination of the contents in part or whole is prohibited. If you are not the intended recipient please return it to the sender and delete it. Any views or opinions presented are solely those of the author, and do not necessarily represent those of RetailTribe unless otherwise specifically stated. This email and attachments have been screened and are believed to be free from any virus. However, it is the responsibility of all recipients to ensure that they are virus free. This email was sent to you by RetailTribe. RetailTribe will not accept any liability for any damage caused by a virus. If you no longer want to receive this email, please

unsubscribe here

.


a