PGA Professionals are the potential 'leaders of our industry'. That offers them so much potential, but they need to embrace a role with responsibility, and the development of a skill set that promises greatness.
The best coaching programs
The four-sided coaching program. What's that about?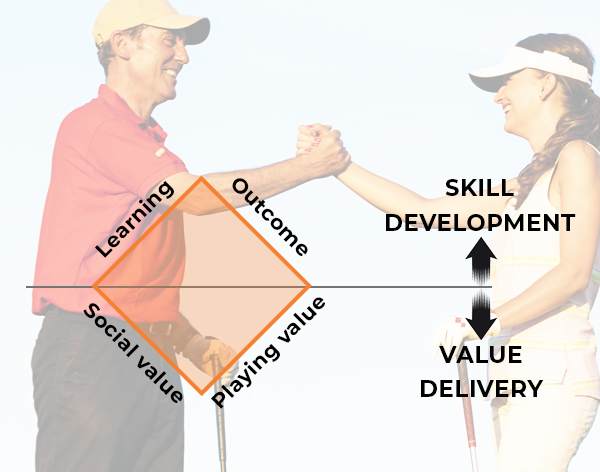 I find this diagram interesting. For coaches, the primary focus is skills development. "Have I improved your swing" or "taught you the basics"?

Of course consumers want to 'improve'. In the past, the "value" delivered by the coach was experienced later by the consumer, when they were out playing golf without the coach.

Today, the modern consumer wants that value experience while they're improving. That is especially the case with adult learners. Hence the quote from Peter Myers:
"I'm the Chief Entertainment Officer".



Subscribe

Legally Privileged Disclaimer
Internet communications are not secure and therefore RetailTribe does not accept legal responsibility for the contents of this message. The information in this email and any attachment to it is confidential and is intended for the addressee only. Any unauthorised disclosure, use or dissemination of the contents in part or whole is prohibited. If you are not the intended recipient please return it to the sender and delete it. Any views or opinions presented are solely those of the author, and do not necessarily represent those of RetailTribe unless otherwise specifically stated. This email and attachments have been screened and are believed to be free from any virus. However, it is the responsibility of all recipients to ensure that they are virus free. This email was sent to you by RetailTribe. RetailTribe will not accept any liability for any damage caused by a virus. If you no longer want to receive this email, please

unsubscribe here

.


a