PGA Professionals are the potential leaders of our industry. That offers them so much potential, but they need to embrace a role with responsibility, and the development of a skill set that promises greatness.

Changing the game
It is the changing expectations of the golf consumer that changes the skills required by a golf coach.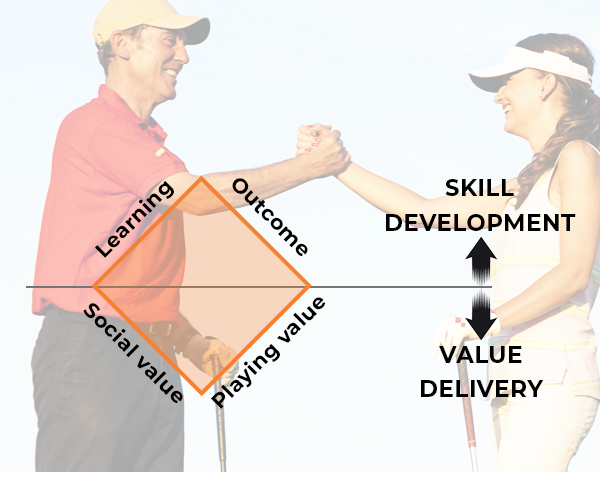 To deliver skills improvement is a challenge. That already requires technical, teaching/coaching, and human skills.

But, when Peter Myers says:

"I'm the Chief Entertainment Officer,"

he's describing the need to deliver a much greater experience through the improvement process.

That's why human skills are now such a focus. The ability to be aware, to listen, interpret and influence, and to have empathy for the consumer, is much more critical today.




Subscribe

Legally Privileged Disclaimer
Internet communications are not secure and therefore RetailTribe does not accept legal responsibility for the contents of this message. The information in this email and any attachment to it is confidential and is intended for the addressee only. Any unauthorised disclosure, use or dissemination of the contents in part or whole is prohibited. If you are not the intended recipient please return it to the sender and delete it. Any views or opinions presented are solely those of the author, and do not necessarily represent those of RetailTribe unless otherwise specifically stated. This email and attachments have been screened and are believed to be free from any virus. However, it is the responsibility of all recipients to ensure that they are virus free. This email was sent to you by RetailTribe. RetailTribe will not accept any liability for any damage caused by a virus. If you no longer want to receive this email, please

unsubscribe here

.


a