You don't have to be a salesperson. You have to influence.

Dr. Robert Cialdini wrote the "6 Principles of Persuasion" nearly 40-years ago, yet today those principles still drive the design of virtually every web site seeking to influence, inspire, or sell to a consumer. Every PGA Professional should be familiar with the 6 principles because they are valid in all relationships, especially one where you don't want to appear to be a "salesperson".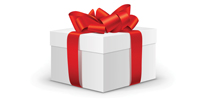 Reciprocity
The first universal principle of persuasion is reciprocity. People feel
compelled to give back to, support, or endorse those who have first given something to them.
If you send out an email blast promoting a new wedge, then you're a salesperson. If you send out an email with a video showing how to use bounce and highlighting the importance of fresh, clean grooves, you're providing the gift of advice and expertise.

What other ways do you give to your golfers?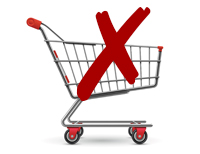 Scarcity
The second principle is scarcity. The modern term for this principle is to create FOMO. You see this principle used all the time in online booking sites. They tell you how many rooms have been booked today and how many are left. Every golf club member understands this principle when trying to book golf on Saturday morning!
You may well have plenty of time to put many of your golfers through a "Break 85" coaching program, but what prompts the golfer to act if they know they can enroll any time over the year? How can you change your event and program promotion to exploit scarcity?
We exploited both these principles for an abrasive PGA Professional who thought he'd probably made enemies of most of his membership over the previous 10 years.

We advertised a free 9-hole playing assessment with the Pro in groups of 3, but because of his schedule, there would only be 24 places available. Over 200 of his members responded within 24 hours.



Subscribe
Legally Privileged Disclaimer
Internet communications are not secure and therefore RetailTribe does not accept legal responsibility for the contents of this message. The information in this email and any attachment to it is confidential and is intended for the addressee only. Any unauthorised disclosure, use or dissemination of the contents in part or whole is prohibited. If you are not the intended recipient please return it to the sender and delete it. Any views or opinions presented are solely those of the author, and do not necessarily represent those of RetailTribe unless otherwise specifically stated. This email and attachments have been screened and are believed to be free from any virus. However, it is the responsibility of all recipients to ensure that they are virus free. This email was sent to you by RetailTribe. RetailTribe will not accept any liability for any damage caused by a virus. If you no longer want to receive this email, please
unsubscribe here
.