You don't have to be a salesperson. You have to influence.

"Reciprocity" and "Scarcity" are two of Dr. Robert Cialdini's "6 Principles of Persuasion". Let's look at two more: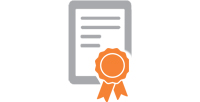 Authority
The third of Cialdini's 6 principles of persuasion is authority. The principle is that a Doctor has a clearly defined "authority" because of the qualification required to assume the role. Equally, having someone widely recognized as an expert, endorse you, can provide you with authority.
This is a principle of persuasion that requires a lot of thought by PGA Professionals. In our marketing strategies for our PGA Professional customers, we have something called 'Doctor, Lawyer, PGA Professional'. We know that we should be working hard to convey to the golfers of our PGA Professionals that the PGA qualification is very important. How much effort do you make to educate golfers on the value and authority that comes with your qualification?

In the US, becoming ADM compliant gives you an endorsement of your leadership ability in junior golf. Do you make enough of that certification?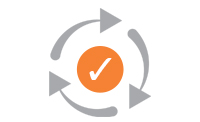 Consistency
Consistency as the fourth principle can probably be simplified as "establishing a pattern". If you want someone to support an initiative, don't go for the large, high-effort request, but start small and start a person with a small, easy-to-accomplish request. Get them into the habit of supporting or accomplishing something and then add to the scale.
Some people will be willing to dive straight into a large-scale, big-change, big-goals coaching program because they have a
particular ambition. Most golfers, however, have settled into a pattern that does NOT include improvement. You have to persuade them that improvement is well worth the investment (time, money, pain, etc.).

That is why you will hear us talk so much about a "journey". We want a golfer to be willing to take steps along a road of improvement with you. We want them to get out of the mindset of a one-off lesson or fix, and into the culture of consistent improvement.



Subscribe
Legally Privileged Disclaimer
Internet communications are not secure and therefore RetailTribe does not accept legal responsibility for the contents of this message. The information in this email and any attachment to it is confidential and is intended for the addressee only. Any unauthorised disclosure, use or dissemination of the contents in part or whole is prohibited. If you are not the intended recipient please return it to the sender and delete it. Any views or opinions presented are solely those of the author, and do not necessarily represent those of RetailTribe unless otherwise specifically stated. This email and attachments have been screened and are believed to be free from any virus. However, it is the responsibility of all recipients to ensure that they are virus free. This email was sent to you by RetailTribe. RetailTribe will not accept any liability for any damage caused by a virus. If you no longer want to receive this email, please
unsubscribe here
.