You don't have to be a salesperson. You have to influence.

We looked briefly at the first four Dr. Robert Cialdini's "6 Principles of Persuasion": Reciprocity, Scarcity, Authority, and Consistency. The final two are very, very important. These weren't in any order of priority.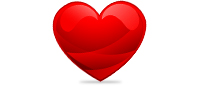 Liking
We are much more inclined to do business with people we like, and we like people who are similar to us, people who pay us compliments, and people who help us reach our goals.
Dr. Cialdini would probably have a "thumbs up" as an icon here. But we're going for the "Lovemark Heart". A PGA Professional has the most powerful opportunity to become a "lovemark" to the golfer because you have the power to totally transform our playing and social experience at the golf club.

"Lovemarks" should be compulsory reading for every PGA Professional. No book I've ever read better describes how a PGA Professional can be the most exquisite brand. But then it was written by Kevin Roberts, CEO Worldwide of Saatchi & Saatchi.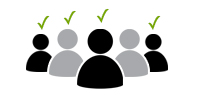 Consensus
This describes how people, especially those in a community, look to the action and behaviors of others to help them decide how they will act or think. This is much more powerful than a rule or law. Drunk driving in the UK was illegal but only disappeared when most people made it clear that they thought it was socially obnoxious to drink and drive.

The golf industry often bemoans those who don't repair their pitch-marks. We are continually reminded of the etiquette. A marketer would know that we should message our golfers with "98% of our golfers repair their pitch-marks; how close to 100% can we get?"

How can you use that thinking to persuade more golfers to invest in improvement; or more parents to enroll their children in your junior programs; or more golfers to upgrade their metalwoods?



Subscribe
Legally Privileged Disclaimer
Internet communications are not secure and therefore RetailTribe does not accept legal responsibility for the contents of this message. The information in this email and any attachment to it is confidential and is intended for the addressee only. Any unauthorised disclosure, use or dissemination of the contents in part or whole is prohibited. If you are not the intended recipient please return it to the sender and delete it. Any views or opinions presented are solely those of the author, and do not necessarily represent those of RetailTribe unless otherwise specifically stated. This email and attachments have been screened and are believed to be free from any virus. However, it is the responsibility of all recipients to ensure that they are virus free. This email was sent to you by RetailTribe. RetailTribe will not accept any liability for any damage caused by a virus. If you no longer want to receive this email, please
unsubscribe here
.