You don't have to be a salesperson, you have to influence.

The video below takes you through the Science of Persuasion in 10 minutes. It explains the 6 principles of influence with a little more depth along with some fun examples. Take the 10 minutes.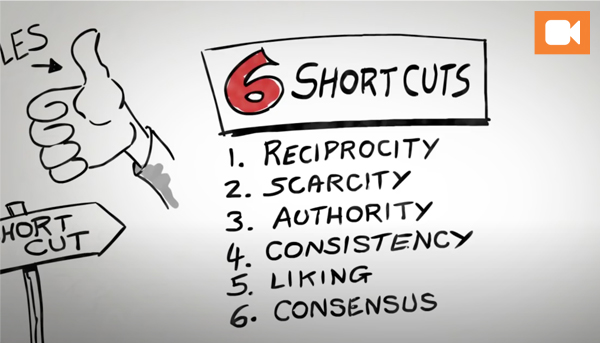 My one pick out from the video
Listen to the real estate example. It shows how a different initial response to a consumer enquiry makes a huge difference to conversions into listings for the agent. If you're a golf coach, think about that carefully. It works at golf clubs as well.



Subscribe
Legally Privileged Disclaimer
Internet communications are not secure and therefore RetailTribe does not accept legal responsibility for the contents of this message. The information in this email and any attachment to it is confidential and is intended for the addressee only. Any unauthorised disclosure, use or dissemination of the contents in part or whole is prohibited. If you are not the intended recipient please return it to the sender and delete it. Any views or opinions presented are solely those of the author, and do not necessarily represent those of RetailTribe unless otherwise specifically stated. This email and attachments have been screened and are believed to be free from any virus. However, it is the responsibility of all recipients to ensure that they are virus free. This email was sent to you by RetailTribe. RetailTribe will not accept any liability for any damage caused by a virus. If you no longer want to receive this email, please
unsubscribe here
.