You don't have to be a salesperson. You have to influence.

For most of you, golf is now back, and it is really pumping. You've got more golfers, a lot more in many cases, and as well as coping with
often less staff, you have all the COVID sanitation, distancing, and contact procedures.

Looking up and thinking about individual golfers is going to be almost impossible when the production line is so under pressure.

But here's a little caution.


This is John A. He's a real person. He's 55, two children now out of high school, and a regular golfer. Pre-COVID, John, and 15 mates played every Saturday whatever the weather, and once a year, took a golf tour to Vegas.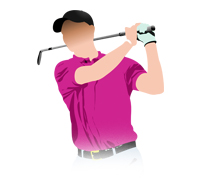 As a result of the COVID economy, John has been put on a 4-day week. However, John's response, with a few of his group in a similar situation, is to up his game. Now it's 3 days a week, and golf has become what his life is about - happy days for the golf industry.

But this is Brendan S. Pre-COVID he played with the group occasionally, probably once a month. That qualified him to attend the once a year trip to Vegas.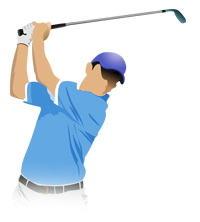 Brendan has not had his hours reduced, but he and his wife worry about the financial uncertainty of the world, the potential health impact on their lives, and have withdrawn to a 'safe' place. That won't allow spending on a trip to Vegas (his wife is secretly happy), and so far, there's been no golf.


It's difficult when you're under so much operational pressure serving the 'John As', to also worry about the Brendans. Someone should though.



Subscribe
Legally Privileged Disclaimer
Internet communications are not secure and therefore RetailTribe does not accept legal responsibility for the contents of this message. The information in this email and any attachment to it is confidential and is intended for the addressee only. Any unauthorised disclosure, use or dissemination of the contents in part or whole is prohibited. If you are not the intended recipient please return it to the sender and delete it. Any views or opinions presented are solely those of the author, and do not necessarily represent those of RetailTribe unless otherwise specifically stated. This email and attachments have been screened and are believed to be free from any virus. However, it is the responsibility of all recipients to ensure that they are virus free. This email was sent to you by RetailTribe. RetailTribe will not accept any liability for any damage caused by a virus. If you no longer want to receive this email, please
unsubscribe here
.