If you're a coach and you want more students, then start by inspiring more golfers to want to improve.

There are quite a few coaches I talk to who are convinced that their club doesn't offer them the opportunity to make a living.

"Everyone has their handicap and is happy playing with their friends."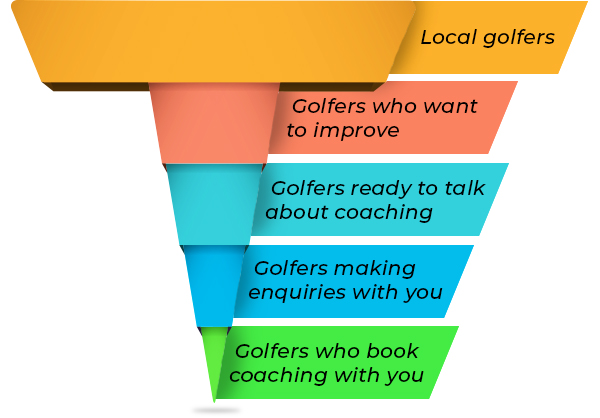 I wouldn't argue with their analysis. They know their club and golfers much better than I do. This view also correlates with research we did, after yet another coach gave us this analysis of their club.

We found across eight different clubs, in a survey run in January 2018, that just over

2% OF GOLFERS PLANNED

to have any coaching that year. That seems to indicate a very low level of interest in a commitment to improving. (I'm not saying they didn't HOPE to improve).

If this is in any way similar to your situation, then I would ask you what do you think can be done to improve this situation? What can we do to increase the number of golfers who WANT to improve?



Subscribe
Legally Privileged Disclaimer
Internet communications are not secure and therefore RetailTribe does not accept legal responsibility for the contents of this message. The information in this email and any attachment to it is confidential and is intended for the addressee only. Any unauthorised disclosure, use or dissemination of the contents in part or whole is prohibited. If you are not the intended recipient please return it to the sender and delete it. Any views or opinions presented are solely those of the author, and do not necessarily represent those of RetailTribe unless otherwise specifically stated. This email and attachments have been screened and are believed to be free from any virus. However, it is the responsibility of all recipients to ensure that they are virus free. This email was sent to you by RetailTribe. RetailTribe will not accept any liability for any damage caused by a virus. If you no longer want to receive this email, please
unsubscribe here
.