If you're a coach and you want more students, then start by inspiring more golfers to want to improve.

I think we'd agree that the golf industry does far too little to change this sales funnel. There are some, obviously, NOT golf coaches, who don't seem to think this funnel is a problem. But it is for everyone.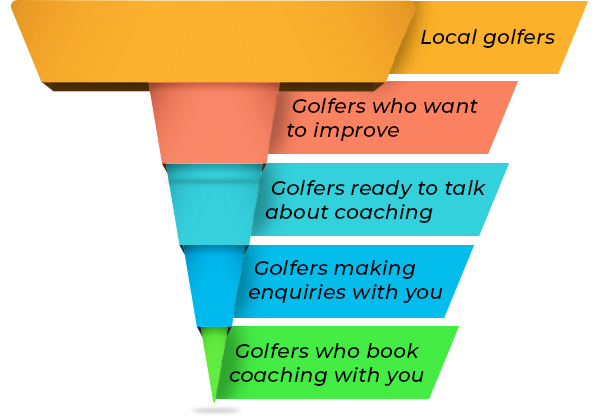 So, it's disappointing to trawl social media for a couple of months and see so few posts that are INSPIRING golfers to want to improve. There are exceptions. If I could give a shout out to one of those: Steve Cottingham (another post today inspiring people to take up the game).

It looks very much like most coaches see the universe (the funnel above) as starting at the point at which the golfer decides they want to enquire about coaching. Their marketing content appears to be very informative if someone is looking for lessons, but not likely to inspire somebody to want to improve.

Surely you would change your business if you could INSPIRE more golfers in your community to want to improve? Do that, and the funnel looks like this.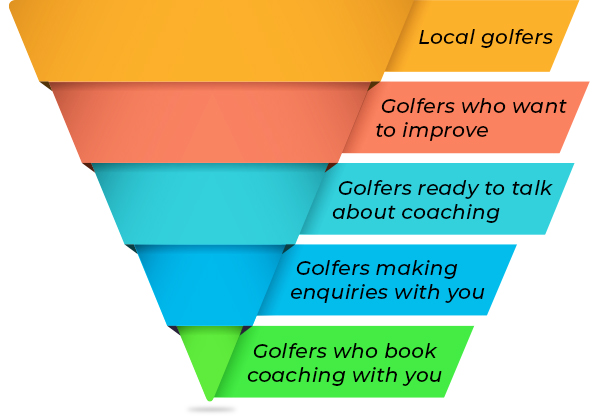 Subscribe
Legally Privileged Disclaimer
Internet communications are not secure and therefore RetailTribe does not accept legal responsibility for the contents of this message. The information in this email and any attachment to it is confidential and is intended for the addressee only. Any unauthorised disclosure, use or dissemination of the contents in part or whole is prohibited. If you are not the intended recipient please return it to the sender and delete it. Any views or opinions presented are solely those of the author, and do not necessarily represent those of RetailTribe unless otherwise specifically stated. This email and attachments have been screened and are believed to be free from any virus. However, it is the responsibility of all recipients to ensure that they are virus free. This email was sent to you by RetailTribe. RetailTribe will not accept any liability for any damage caused by a virus. If you no longer want to receive this email, please
unsubscribe here
.