If you're a coach and you want more students, then start by inspiring more golfers to want to improve.

If you thought yesterday's statistics were impressive:
Jennifer Bermingham at Coto de Caza ran our "Callaway Triple Track 10-Foot Putting Challenge" event.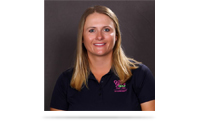 Over a couple of hours, they engaged with 22 members, while many others watched, sold 6 putters, and 117 sleeves of golf balls.

As well as converting many into coaching, they converted over 25% into a
new putter.

Golfers want to engage with golf professionals out on the range, the putting green, and the golf course. They want your interest. They want your help. They want a relationship with the person most likely to be able to change their playing experience.




Subscribe
Legally Privileged Disclaimer
Internet communications are not secure and therefore RetailTribe does not accept legal responsibility for the contents of this message. The information in this email and any attachment to it is confidential and is intended for the addressee only. Any unauthorised disclosure, use or dissemination of the contents in part or whole is prohibited. If you are not the intended recipient please return it to the sender and delete it. Any views or opinions presented are solely those of the author, and do not necessarily represent those of RetailTribe unless otherwise specifically stated. This email and attachments have been screened and are believed to be free from any virus. However, it is the responsibility of all recipients to ensure that they are virus free. This email was sent to you by RetailTribe. RetailTribe will not accept any liability for any damage caused by a virus. If you no longer want to receive this email, please
unsubscribe here
.