If you're a coach and you want more students, then start by inspiring more golfers to want to improve.

Doing it all: caring, creating retail, and coaching revenue, building your lovemark brand, is possible by engaging with the right people.

At Seville Golf & Country Club, Mike Johnston and his team work on improving member retention, and the activation of occasional golfers to play and spend more. They do that by allocating each Professional a list of golfers to care for. The Professional actively reaches out to each member in their care group and tries to increase their loyalty to the club and enjoyment from their game.

Getting 18 of those golfers into a fun engagement, the 40-yard pitch shot challenge; was an opportunity for the Professional to spend quality time with their care group.

Then using that engagement to convert those 18 engagements into 9 wedge sales, 2 iron fittings, 2 wedge assessments, 3 accompanied play and 3 swing assessment bookings, and 4 coaching programs; is a ton of extra revenue, while they were delivering lots of fun and value for the golfer and improved member retention for the club.

At the same time, that's 18 more members who believe that Mike and his team are indispensable to the experience at Seville. They are becoming Lovemarks.

That is undoubtedly the sweet spot in our industry. The golfer is having a better time. The club has a more loyal member spending more at the club. The equipment vendors are growing sales. The professional is making coaching revenue. The coach's personal brand is growing.

Stop and have a cup of coffee and reflect on just how large a
contribution you make.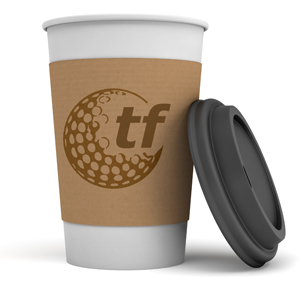 What could we do to help you unlock more success?





Subscribe
Legally Privileged Disclaimer
Internet communications are not secure and therefore RetailTribe does not accept legal responsibility for the contents of this message. The information in this email and any attachment to it is confidential and is intended for the addressee only. Any unauthorised disclosure, use or dissemination of the contents in part or whole is prohibited. If you are not the intended recipient please return it to the sender and delete it. Any views or opinions presented are solely those of the author, and do not necessarily represent those of RetailTribe unless otherwise specifically stated. This email and attachments have been screened and are believed to be free from any virus. However, it is the responsibility of all recipients to ensure that they are virus free. This email was sent to you by RetailTribe. RetailTribe will not accept any liability for any damage caused by a virus. If you no longer want to receive this email, please
unsubscribe here
.