I find that the best ideas have already been invented by a PGA Professional somewhere.

"We like to try and reach out to the golfers who don't visit enough and get them to join us for a fun round. There's a big upside to those members playing more golf."


So said, Ryan Kennedy, PGA Professional, when I visited him at a Southern California club that was pumping on a mid-week day afternoon.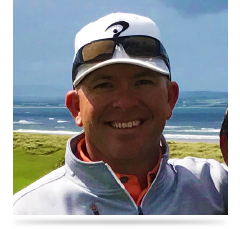 Ryan was running a 9-hole, Par 3 Championship, for the club that day, with a gala dinner afterward. It was the approach to filling the tee-sheet and then how they finished each golfer's round, that interested me.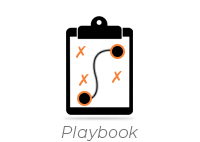 Before the tee-sheet opened, Ryan and his professionals, took a list of 100 golfers who'd played the least golf in the previous year, emailed and, if required, called them all with a personal invitation to the event.
"Golfers who don't play much are often not having a great experience out on the course when they do get out. Nine holes, with none longer than 150 yards, means they are likely to have a good experience and finish wanting more".
Another brilliant move Ryan and his team made was to have a Professional on the back of both finishing holes to welcome golfers home and book as many into their next round as possible (especially their occasional golfers).

Today we've built systems that allow a PGA Professional to manage 'care groups' of golfers. That way, we can target Professionals at improving retention and activation (more spend) of especially the occasional golfers.

The genesis of those systems was 90 minutes spent with Ryan Kennedy.
Thank-you Ryan.



Subscribe
Legally Privileged Disclaimer
Internet communications are not secure and therefore RetailTribe does not accept legal responsibility for the contents of this message. The information in this email and any attachment to it is confidential and is intended for the addressee only. Any unauthorised disclosure, use or dissemination of the contents in part or whole is prohibited. If you are not the intended recipient please return it to the sender and delete it. Any views or opinions presented are solely those of the author, and do not necessarily represent those of RetailTribe unless otherwise specifically stated. This email and attachments have been screened and are believed to be free from any virus. However, it is the responsibility of all recipients to ensure that they are virus free. This email was sent to you by RetailTribe. RetailTribe will not accept any liability for any damage caused by a virus. If you no longer want to receive this email, please
unsubscribe here
.