I find that the best ideas have already been invented by a PGA Professional somewhere.

A couple of weeks after visiting Ryan Kennedy in Southern California, and witnessing his club pumping on a weekday afternoon with a special 9-Hole Par 3 Event, a club manager was complaining to me about the amount he'd invested in the bar and patio upgrade, to have no additional customers on a Friday night. I told him about the event I'd witnessed, but he shot it down:
"Our members don't want Disney golf".
An hour later, I'd crossed a small river and chatted with one of my all-time favorite PGA Professionals: Louis Destroo. He said he'd have a go at running it. Scheduled it. Promoted it. And had the committee down on his head. But Louis stuck to it.
"I told them we couldn't cancel it because I'd filled the field in record time. They were amazed. And then insisted I made space for them!"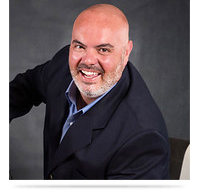 Louis Destroo, Director of Golf
Stellenbosch GC
Without Professionals like Louis, prepared to lead and guide us and try out our crazy ideas, we wouldn't have our playbook library. There's another thank you we owe Louis and his Manager Chris van der Merwe, but I'll save that for another time.

Another Professional prepared to blaze a trail and take a chance was Craig Hansen at Walnut Creek GC in Texas.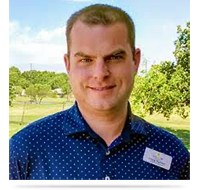 Craig Hansen, Director of Golf
Walnut Creek GC
Last week, together with PGA Professional Mike Fields, he ran another 'crazy' event from our playbook library. We were looking to create new membership leads doing something very different. Craig and Mike could have watched from the sidelines, but they didn't. They owned it. And they made a huge success of it.

Craig and Mike, thank you very much.

If you're looking to grow your membership, or get your current membership to do more at the club, we have a library of activities built into playbooks to help create leads and activity.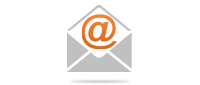 If you want to learn more, please




Subscribe
Legally Privileged Disclaimer
Internet communications are not secure and therefore RetailTribe does not accept legal responsibility for the contents of this message. The information in this email and any attachment to it is confidential and is intended for the addressee only. Any unauthorised disclosure, use or dissemination of the contents in part or whole is prohibited. If you are not the intended recipient please return it to the sender and delete it. Any views or opinions presented are solely those of the author, and do not necessarily represent those of RetailTribe unless otherwise specifically stated. This email and attachments have been screened and are believed to be free from any virus. However, it is the responsibility of all recipients to ensure that they are virus free. This email was sent to you by RetailTribe. RetailTribe will not accept any liability for any damage caused by a virus. If you no longer want to receive this email, please
unsubscribe here
.