Our game appears to be based on a status pyramid that we maybe ought to rethink.

If you want to exploit the opportunity that golf has right now in the world; if you want to grow this industry, not in the small steps of new young 'Elite Erics or Elizabeths', but in bigger, transformative leaps, then turn that pyramid on its head.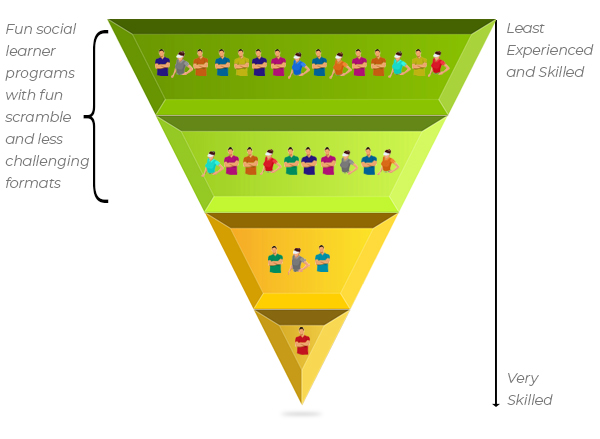 Celebrate how many golfers are in learner programs.

Celebrate the coaches who build out programs that add hundreds of golfers each year.

Make heroes of the Professionals who create engaging formats for the less skilled and inexperienced, so that they can gain value from their playing experience, coming back every Thursday evening.

Raise high those leaders who can make their golf club the center of a family's end-of-week Friday evening social activity with friends.

If we can think like this, then everyone wins in our industry.



Subscribe
Legally Privileged Disclaimer
Internet communications are not secure and therefore RetailTribe does not accept legal responsibility for the contents of this message. The information in this email and any attachment to it is confidential and is intended for the addressee only. Any unauthorised disclosure, use or dissemination of the contents in part or whole is prohibited. If you are not the intended recipient please return it to the sender and delete it. Any views or opinions presented are solely those of the author, and do not necessarily represent those of RetailTribe unless otherwise specifically stated. This email and attachments have been screened and are believed to be free from any virus. However, it is the responsibility of all recipients to ensure that they are virus free. This email was sent to you by RetailTribe. RetailTribe will not accept any liability for any damage caused by a virus. If you no longer want to receive this email, please
unsubscribe here
.