The pyramid restricts our retail and coaching businesses too.

When I examine the communication coming from Pro Shops or coaches (via websites, emails and social posts) I can see conversation that will very easily appeal to the following 'characters':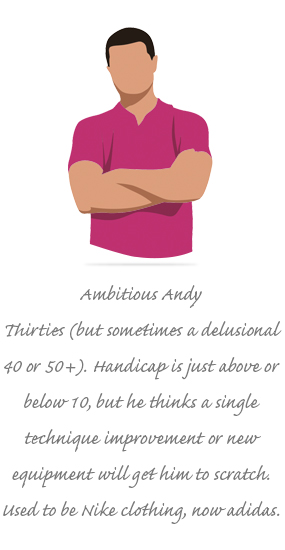 There are some other characters like these. They keep your business ticking, don't they?

"Seeing" them is easy. They're usually in some ways a reflection of you. In fact, they searched you out. For Barry, Larry, and Andy, being on first name and conversational terms with the Pro is part of what is important to them. In fact, Barry, Larry, and Andy are part of your "brotherhood".

But what about "Monthly Mark" and "Cheerful Carla" who we talked about yesterday. Does your content appeal to them?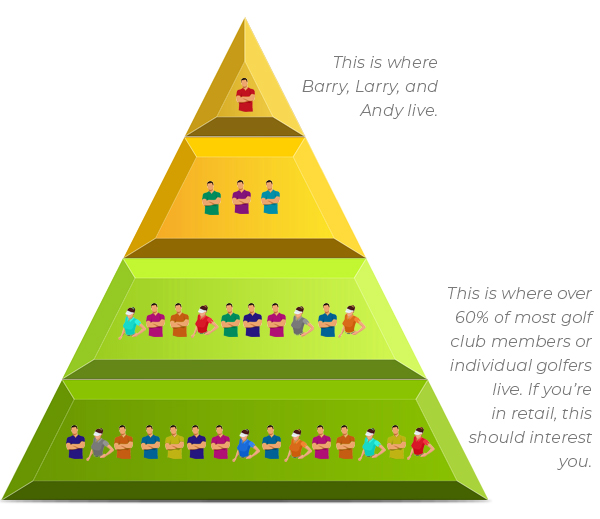 PS. I do know that as well as Barry Brand, Larry League, and Ambitious Andy, there are female characters that have similarities, but the point of this communication today is that MOST content published talks to Barry, Larry, and Andy.



Subscribe
Legally Privileged Disclaimer
Internet communications are not secure and therefore RetailTribe does not accept legal responsibility for the contents of this message. The information in this email and any attachment to it is confidential and is intended for the addressee only. Any unauthorised disclosure, use or dissemination of the contents in part or whole is prohibited. If you are not the intended recipient please return it to the sender and delete it. Any views or opinions presented are solely those of the author, and do not necessarily represent those of RetailTribe unless otherwise specifically stated. This email and attachments have been screened and are believed to be free from any virus. However, it is the responsibility of all recipients to ensure that they are virus free. This email was sent to you by RetailTribe. RetailTribe will not accept any liability for any damage caused by a virus. If you no longer want to receive this email, please
unsubscribe here
.