The pyramid restricts our retail and coaching businesses too.

The reason so much content I see in the online world has limited audience appeal is that it's about the product.

You can test audience appeal levels yourself by checking the response to subject lines on emails.

Our testing tells us that the difference between "A great new product launch from brand name", or even "Brand name's new driver puts you further down the fairway", and "We've found a way to make the game easier for you" can be as high as 20 percentage points on read rates.

Another great one is "Your tee shots don't go past 200 yards? Then
try this".

These subject lines need to be backed up by content that is genuinely about those subjects. The beauty of those subjects is that they address the needs of the 60+% who aren't at the top of the pyramid.

That tells the 60% at the bottom of the pyramid that you care
about them.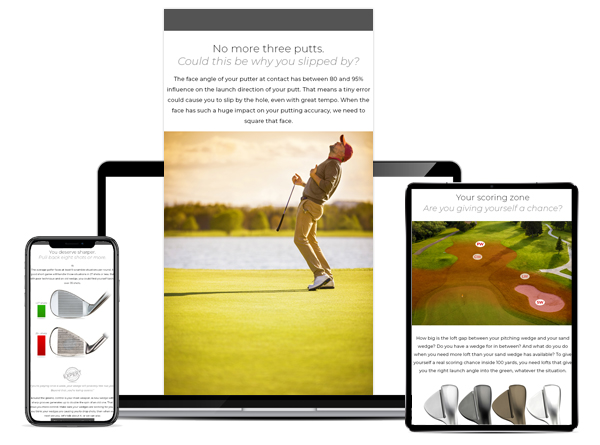 Have you ever sat down and created fictitious characters that sit in the bottom half of the pyramid, and thought about what is important to them? What could you talk about that would inspire them to connect with you?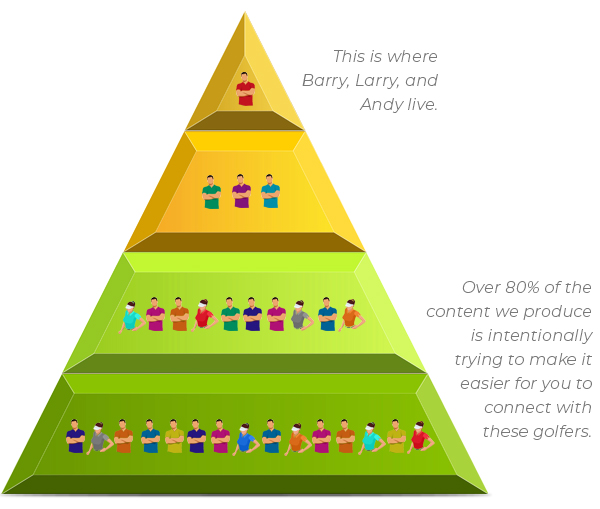 By the way, just as your top-of-the-pyramid golfers will gatecrash your 40-Yard Pitch Shot Challenge or Chip & Sip, they will read your content that is targeting the less experienced.



Subscribe
Legally Privileged Disclaimer
Internet communications are not secure and therefore RetailTribe does not accept legal responsibility for the contents of this message. The information in this email and any attachment to it is confidential and is intended for the addressee only. Any unauthorised disclosure, use or dissemination of the contents in part or whole is prohibited. If you are not the intended recipient please return it to the sender and delete it. Any views or opinions presented are solely those of the author, and do not necessarily represent those of RetailTribe unless otherwise specifically stated. This email and attachments have been screened and are believed to be free from any virus. However, it is the responsibility of all recipients to ensure that they are virus free. This email was sent to you by RetailTribe. RetailTribe will not accept any liability for any damage caused by a virus. If you no longer want to receive this email, please
unsubscribe here
.