If you want something to improve, then something needs to change.

Asking the $64 million question: "what can we do to make the game and our facility more fulfilling and a more enjoyable experience for you?" allows you to build better solutions for your golfers.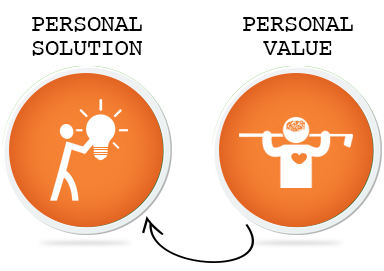 Without understanding the value a consumer wants, how do you deliver something that is priceless?




I guess that begs the question:


Are you running a golf operation
OR are you creating great experiences for all of your golfers?

If it's the former, you have a template for operation that you execute
and repeat.



If it's the latter, you and your team will:


a) Reach out and talk to golfers who are in the bottom half of the pyramid to discover how you can make time spent at the facility more valuable to them;

b) Spend time talking about those individual golfers, thinking about how you can change it up and design new formats, templates, and
experiences that will excite them.

If we're going to deliver on the HOW we maintain the momentum we have right now in golf, and do a better job of retaining the golfers who have come back to the game, then you almost certainly have to think about your role.




Subscribe
Legally Privileged Disclaimer
Internet communications are not secure and therefore RetailTribe does not accept legal responsibility for the contents of this message. The information in this email and any attachment to it is confidential and is intended for the addressee only. Any unauthorised disclosure, use or dissemination of the contents in part or whole is prohibited. If you are not the intended recipient please return it to the sender and delete it. Any views or opinions presented are solely those of the author, and do not necessarily represent those of RetailTribe unless otherwise specifically stated. This email and attachments have been screened and are believed to be free from any virus. However, it is the responsibility of all recipients to ensure that they are virus free. This email was sent to you by RetailTribe. RetailTribe will not accept any liability for any damage caused by a virus. If you no longer want to receive this email, please
unsubscribe here
.