If you want something to improve, then something needs to change.

I often get asked a question when I talk about managing golfers
as individuals:

"Does this mean I need to talk to, listen to, understand, and build a
relationship with every golfer at my club who is an occasional golfer, or who I notice has returned to the game?"

The answer seems so blindingly obvious that I worry that there's
something I might not be sensitive to, or a challenge I haven't
yet appreciated:



"If you play just one 9-hole round a week with three different golfers from the occasional or returning group (eg. the bottom of the pyramid), then in a year that's 150 golfers who you have a much better understanding of. That's 150 golfers who know that you care about them. That's 150 golfers who will want to do business with you. That's 150 golfers who you can probably design a better playing and social experience for."



And, by the time you've finished your first two weeks of accompanied play, you'll have good clues and ideas for events and activities that all of the 150 would love.



Speak to just three, four, five, or six golfers who have returned to the game about what is important to them and how you could create more fulfillment and enjoyment and you will find that there will probably be similar solutions.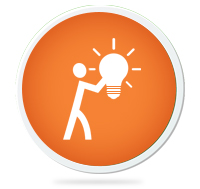 And that one solution will almost certainly work for so many more golfers who have similar profiles.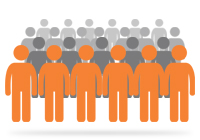 Sure, you'll have to think a little more about how you market the proposed event or activity to your 150 from "the bottom of the pyramid". But you know that a '9-hole Par 3' (no hole longer than 150-yards) is a fun event that this group will enjoy. And with the Masters coming up, you've got the perfect excuse to create a fun Par 3 event. Now all you've got to do is reach the 150 and get them booked in.



Subscribe
Legally Privileged Disclaimer
Internet communications are not secure and therefore RetailTribe does not accept legal responsibility for the contents of this message. The information in this email and any attachment to it is confidential and is intended for the addressee only. Any unauthorised disclosure, use or dissemination of the contents in part or whole is prohibited. If you are not the intended recipient please return it to the sender and delete it. Any views or opinions presented are solely those of the author, and do not necessarily represent those of RetailTribe unless otherwise specifically stated. This email and attachments have been screened and are believed to be free from any virus. However, it is the responsibility of all recipients to ensure that they are virus free. This email was sent to you by RetailTribe. RetailTribe will not accept any liability for any damage caused by a virus. If you no longer want to receive this email, please
unsubscribe here
.