How do you make the most of the holidays, that seem to pre-empt lots of consumer spending, without looking like a cheap trader? Or, is this the time of the year not to worry about how it looks?

Black Friday and Cyber Monday are late in the calendar this year. That means more than ever this year's 4-day holiday promotion will spill into Christmas buying. With the year we're having, there will also be pressure amongst mass-market retailers to discount all the way to New Year's Day.
These professional retailers will have worked out already what their
promotional plan is.

Yes, they have a plan with objectives. They will know what they're trying achieve in revenue, average purchase size, overall basket margins, and inventory movement. They will know what their daily
profitability target is.

What they promote; how they promote it; how they price product; how they link product purchases to protect profitability, etc; are all developed to achieve their targets for the promotion.

What you see in-store, and what you get offered online will be the result of a plan.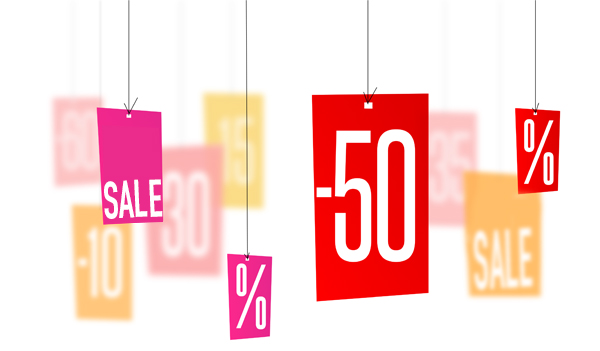 Over the last few years I have seen more and more on-course retailers and academies participate in the Black Friday/Cyber Monday 'festival'. If you do, are you all in?

Do you have a revenue and profitability plan? Are you interested in average purchase value per 'basket' and the average profitability of that transaction? Do those answers lead to a promotion plan?

From a marketing perspective, is there a variation of this post-Thanksgiving holiday promotion that you think you need to have as a relationship / community retailer or academy?

And finally, how will this promotion, scheduled for November 27th to 30th this year, sit alongside what you want to plan for the December holidays?



Subscribe
Legally Privileged Disclaimer
Internet communications are not secure and therefore RetailTribe does not accept legal responsibility for the contents of this message. The information in this email and any attachment to it is confidential and is intended for the addressee only. Any unauthorised disclosure, use or dissemination of the contents in part or whole is prohibited. If you are not the intended recipient please return it to the sender and delete it. Any views or opinions presented are solely those of the author, and do not necessarily represent those of RetailTribe unless otherwise specifically stated. This email and attachments have been screened and are believed to be free from any virus. However, it is the responsibility of all recipients to ensure that they are virus free. This email was sent to you by RetailTribe. RetailTribe will not accept any liability for any damage caused by a virus. If you no longer want to receive this email, please
unsubscribe here
.