How do you make the most of the holidays, that seem to pre-empt lots of consumer spending, without looking like a cheap trader? Or, is this the time of the year not to worry about how it looks?

As you think about promotions and offers and observe the way the biggest retailers operate, I have a warning for you:
AI is changing the whole way the mass-market retailers are starting to look at promotions.
AI is giving them the ability to manage a million or more customers as a million or more individuals, not a collective group. A different
promotion for each of a million people!

AI means that I can expect a Black Friday offer that is just for me. The offer will be tuned to my life, and what an empathy-engine has learned about me through a digital relationship. I will have choices that stir
me emotionally.

Cyber Monday becomes an opportunity to do anything to get me onto the web and then to monetize my every click through the pages using knowledge just about me.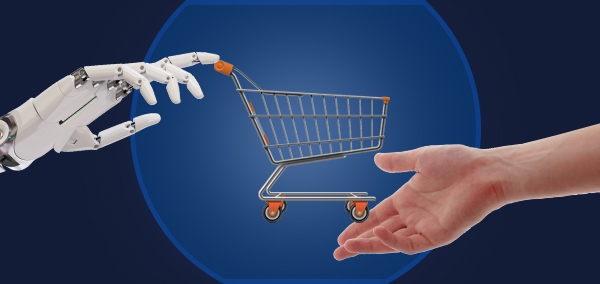 This will be cleverer than Spotify. This will include knowing just what scale of offer will tempt me. Yes. Does it take 10% or 25% to get this consumer to purchase?

That is where AI is going.

My question for you today is:
Were you already there? Couldn't you do something very, very similar already?

Couldn't you create an individual offer to each of your regulars, along with a personal message, that highlighted your real-world, physical relationship with that individual?

"John, My Black Friday thank-you to you for your support, and especially the purchase of those T100 Irons in August, is 30% off a Titleist Cart 14 Lightweight bag or 40% off a Titleist Tour bag."
Or what about:
"Sherry, what a year for you. Celebrated your 60th birthday. Your 20th year anniversary at the club. And your first ever hole-in-one. I know that you've struggled a little with your knees and we do want to keep you playing. So, I have a one-off, for you only, Black Friday offer, of 35% off any electric trolley from our suppliers".
You can make Black Friday and Cyber Monday personal.



Subscribe
Legally Privileged Disclaimer
Internet communications are not secure and therefore RetailTribe does not accept legal responsibility for the contents of this message. The information in this email and any attachment to it is confidential and is intended for the addressee only. Any unauthorised disclosure, use or dissemination of the contents in part or whole is prohibited. If you are not the intended recipient please return it to the sender and delete it. Any views or opinions presented are solely those of the author, and do not necessarily represent those of RetailTribe unless otherwise specifically stated. This email and attachments have been screened and are believed to be free from any virus. However, it is the responsibility of all recipients to ensure that they are virus free. This email was sent to you by RetailTribe. RetailTribe will not accept any liability for any damage caused by a virus. If you no longer want to receive this email, please
unsubscribe here
.