How do you make the most of the holidays, that seem to pre-empt lots of consumer spending, without looking like a cheap trader? Or, is this the time of the year not to worry about how it looks?

Are you familiar with this table? It's used by category managers at many of the best retailers in the world.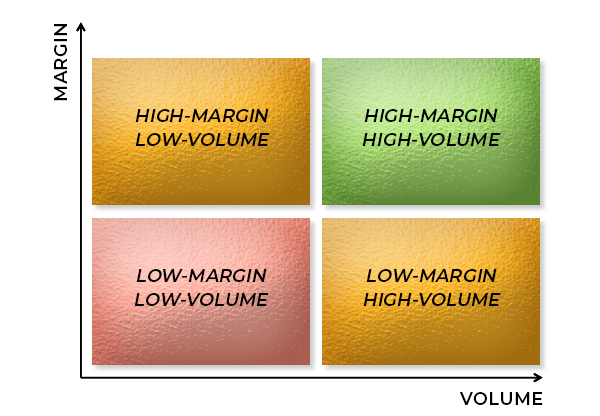 Certain mass-market retailers (usually discounters) may well reduce the price on an item from the bottom right quadrant (low-margin, but high volume) during promotions.

They do it because these are items that must be important to shoppers and are probably price sensitive. They're trying to attract additional shoppers into their store or onto their website, but then want to find ways to add items from the top quadrants (higher margin items) to the basket.

If you're at a golf course, you're not a mass-market retailer. You're in a small golfing community. You must think about different ways that
consumers behave, when designing your promotions.

A mass-market retailer will see margin as a "percentage" number. You should view it as a "real dollar amount". A 'launch monitor' might be a good example. It may have the same margin percentage as a golf ball for you, but it's a big-ticket item with strong dollars in the till.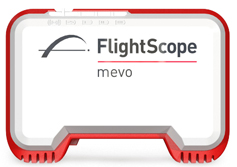 Especially if you're an independent retailer, selling 50 personal launch monitors is several valuable thousand dollars of profit. That's worth an effort, especially if you've not sold one before.

Find ways to create sales momentum. You want your golfers to see other golfers on the practice tee with their own launch monitor. That's an item worth finding ways to promote as:

a) A Black Friday Special
b) A Christmas Gift
c) A discounted item if someone buys another product, like a new driver or a coaching program.

What high margin products would benefit from sales momentum in your shop, or at your academy?



Subscribe
Legally Privileged Disclaimer
Internet communications are not secure and therefore RetailTribe does not accept legal responsibility for the contents of this message. The information in this email and any attachment to it is confidential and is intended for the addressee only. Any unauthorised disclosure, use or dissemination of the contents in part or whole is prohibited. If you are not the intended recipient please return it to the sender and delete it. Any views or opinions presented are solely those of the author, and do not necessarily represent those of RetailTribe unless otherwise specifically stated. This email and attachments have been screened and are believed to be free from any virus. However, it is the responsibility of all recipients to ensure that they are virus free. This email was sent to you by RetailTribe. RetailTribe will not accept any liability for any damage caused by a virus. If you no longer want to receive this email, please
unsubscribe here
.