If you've bought a Christmas decoration recently, you'll know that the cost to make something has little to do with the price they charge.

Compare the advice from Warren Buffet below with how we often market and promote improvement or coaching.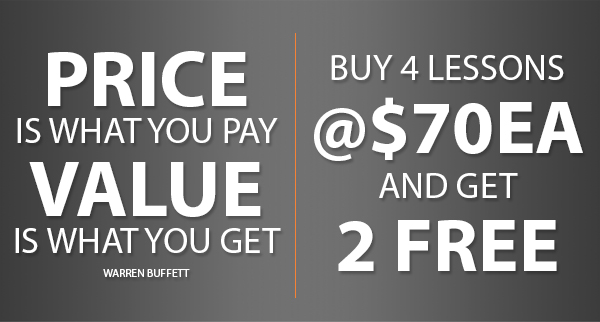 Is the value the lesson or the deal (two free)? If we're promoting the lesson as the value, then why are we giving it away for free?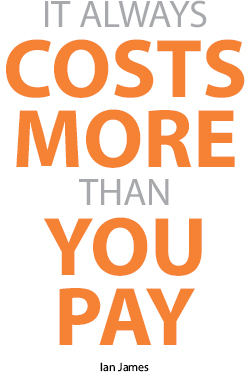 Actually, someone else said it, but I can't find who to credit this quote. When it comes to any form of coaching purchase it is hugely important to appreciate this message.

Stop and think about what those six lessons (despite the fact they're only paying for four) are going to cost the golfer.

'Time' is an obvious one. You can even reflect on time in more
dimensions than just the time on the lesson tee. You'll probably ask the golfer to practice.

'Loss' might be less obvious. Whatever their game looks like now, they've lived with it. They've survived. But they've heard "you have to get
worse before…"

When you're marketing or promoting, it's important to understand these feelings. There are more. While you're drinking your coffee today, write some more down.



Subscribe
Legally Privileged Disclaimer
Internet communications are not secure and therefore RetailTribe does not accept legal responsibility for the contents of this message. The information in this email and any attachment to it is confidential and is intended for the addressee only. Any unauthorised disclosure, use or dissemination of the contents in part or whole is prohibited. If you are not the intended recipient please return it to the sender and delete it. Any views or opinions presented are solely those of the author, and do not necessarily represent those of RetailTribe unless otherwise specifically stated. This email and attachments have been screened and are believed to be free from any virus. However, it is the responsibility of all recipients to ensure that they are virus free. This email was sent to you by RetailTribe. RetailTribe will not accept any liability for any damage caused by a virus. If you no longer want to receive this email, please
unsubscribe here
.