Members and Guests

The Club

Dear Member,

We are constantly working on ways to improve the club, be it to grow revenue, improve the experience or cutting back on some of the running costs. It is a very long list to get through, but we have started working on a few smaller projects to ensure we move forward.

As you know we are facing excessive increases in electricity and we have been looking at solar solutions for the club. We have an overall goal to substantially reduce the cost of electricity, which is one of our biggest operating costs, over the next few years. We will therefore be installing a heat pump system for the locker rooms. The club's boiler is one of the most energy-intensive items in a club environment, using roughly 18% to 30% of electricity. Replacing the water heating system with one that uses an alternative source of energy is more efficient and will save money, especially as we move into winter at higher rates.

The heat pump uses a relatively small amount of electricity to extract a lot of energy from the surrounding air. A heat pump is also using the energy from the sun, but only indirectly and so it can work day and night.

"The most important effect of the performance of a heat pump is the planning and design of a heat pump system." Installation work will commence on Monday, 7th June 2021, without affecting any hot or cold water services. The pipework's installation will continue until Monday, 14th June 2021. On Monday, 14th June the link connection into our existing pipeline is scheduled and hot and cold water supply needs to be isolated for an estimated 4-hour period. There will be no water for showers between 8am to 1pm. We are expecting that this system will be fully operational and commissioned by Friday, 18th June 2021.

Any unforeseen complications will be communicated.

President vs CEO – 19th June 2021

We look forward to our annual game against the committee, as staff. Team CEO has only won once against the Committee back in 2013. We will be fielding a strong side to take on the seasoned golfers, hoping to pull off a win, without any long term consequences, if we do! We have included a few new players from the course team, golf operations team and one player from the caddies.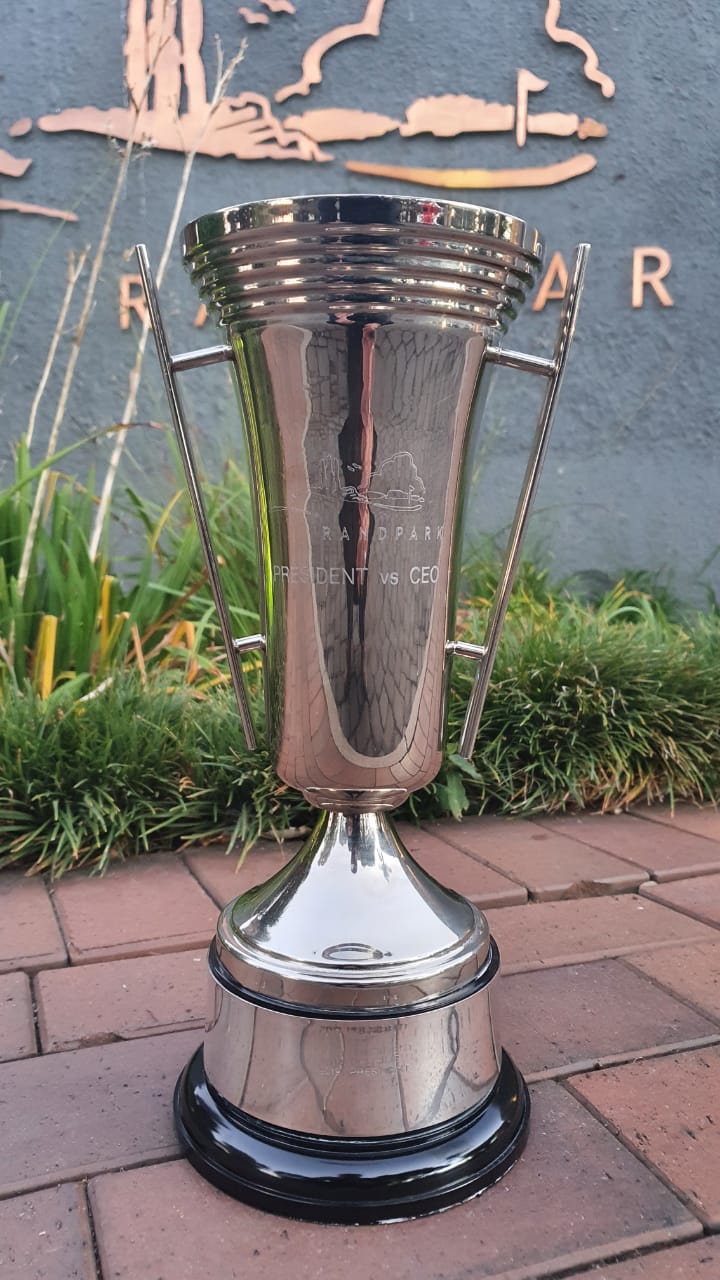 Happy golfing
Francois
We always encourage communication between our members and the Club. If you have any comments or questions, please don't hesitate to either contact our CEO, Francois Swart at
ceo@randpark.co.za
or our Club Captain, Derek McGowan at
captainslog@randpark.co.za
.
World Golf Awards
We are proud to have once again been nominated for SA's Best Golf Course 2021 in the World Golf Awards! World Golf Awards™ serves to celebrate and reward excellence in golf tourism, world-class courses, and golf destinations. Please
click here
to vote for your Club.
Fibre Service


Please note that the club's fibre service will be undergoing planned maintenance and we are expecting approximately 10 hours of downtime. The maintenance is scheduled between 21h00 on Saturday, 6th June until 07h00 on Sunday, 7th June. We apologise for any inconvenience this may cause.


Join the WhatsApp Group
Receive Randpark news updates via WhatsApp in two easy steps:
1. Add Randpark as a contact on your phone
082 052 4767.
2. WhatsApp us your first and last name. If you ever want to stop receiving event news, simply send us a WhatsApp with the message "STOP".

Winter is definitely here, we had unexpected rain on Tuesday morning and our first frost Wednesday morning. Our members will slowly but surely see the courses turning from lush green fairways to our normal dry and brown winter conditions. With the dry winter approaching, it is very important to remember that your course management will need to be adjusted to adapt to the conditions. More roll is expected on the fairways, greens will be a bit firmer and there will be a lot of other factors you need to take into consideration playing in winter conditions – like the late afternoon wind that will pick up.



Online Cancellation of Bookings



We would like to remind our members the correct steps to following when cancelling your fourball on the Randpark App. We had a few members phoning us in panic that they by accident deleted the whole fourball instead of just the one player. Please see the following steps to follow when cancelling a player within your fourball without deleting the whole tee off time:



Step 1


In the Main menu select

"Golf Tee Times"


The below screen will be displayed. On the top right three dots will be visible. Click on the three dots: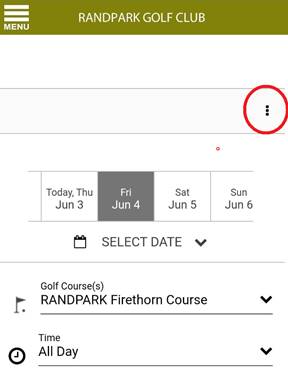 Step 2
In the next menu select "
My Bookings
". This is a breakdown of all your upcoming golf bookings.
Step 3
Select your booking you want to edit. You have the option of either adding players, deleting individual players or to delete the fourball. If you wish to edit the booking, for example cancel only one player you need to select the
PENCIL
icon.
Please note if you click on the X the entire fourball will be cancelled (if you made the booking for the fourball).
Step 4
In the next loading screen you will have the following options - to delete only one player or multiple players, add additional players or make reservation notes that will be displayed to booking admin on Jonas. If you wish to delete a player simple click on the X next to the player's name, scroll down and select "
UPDATE BOOKING
".
In this week's Course Management video we will be giving you a few useful tips on playing Bushwillow's par 3, 6th hole.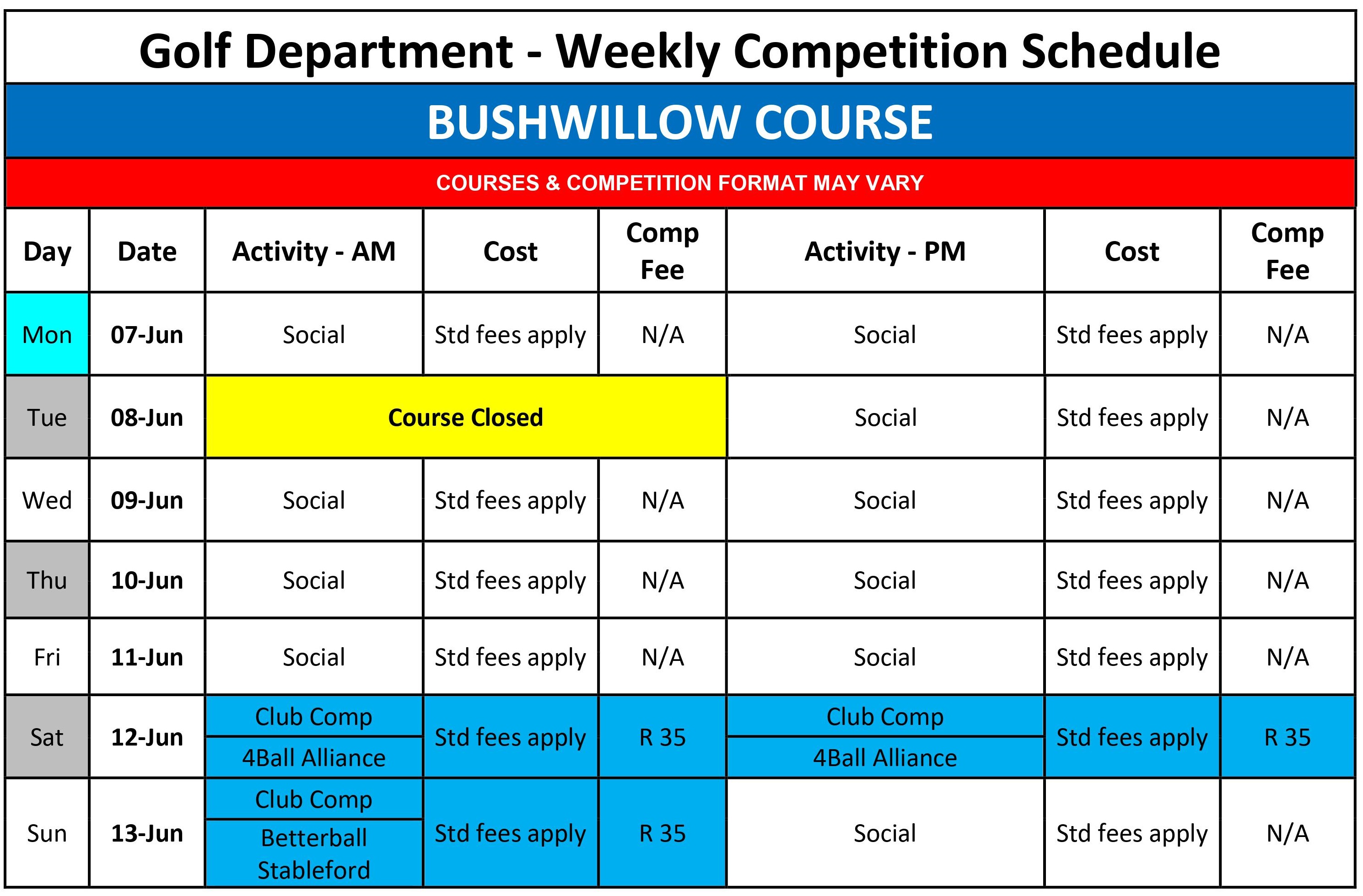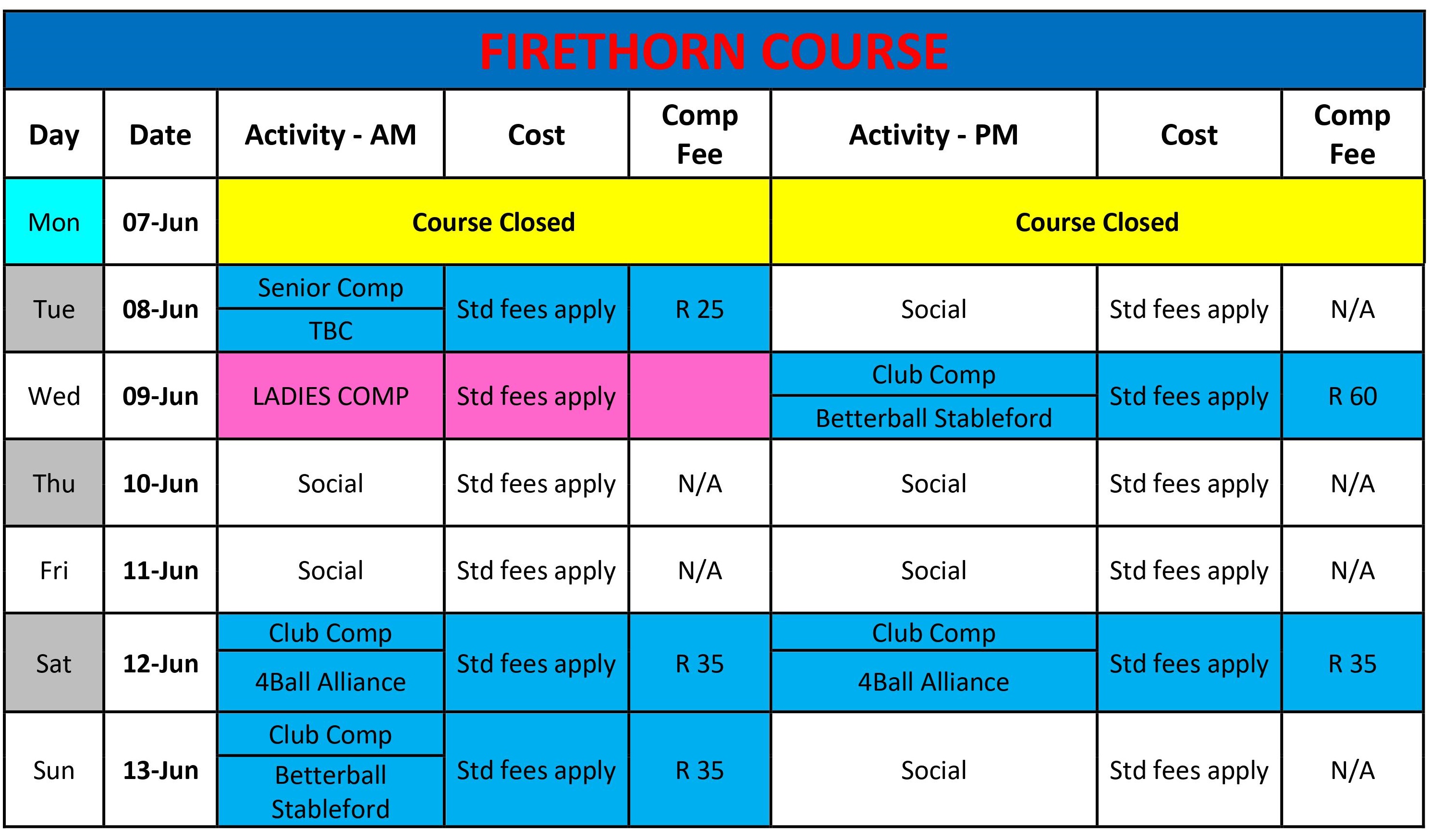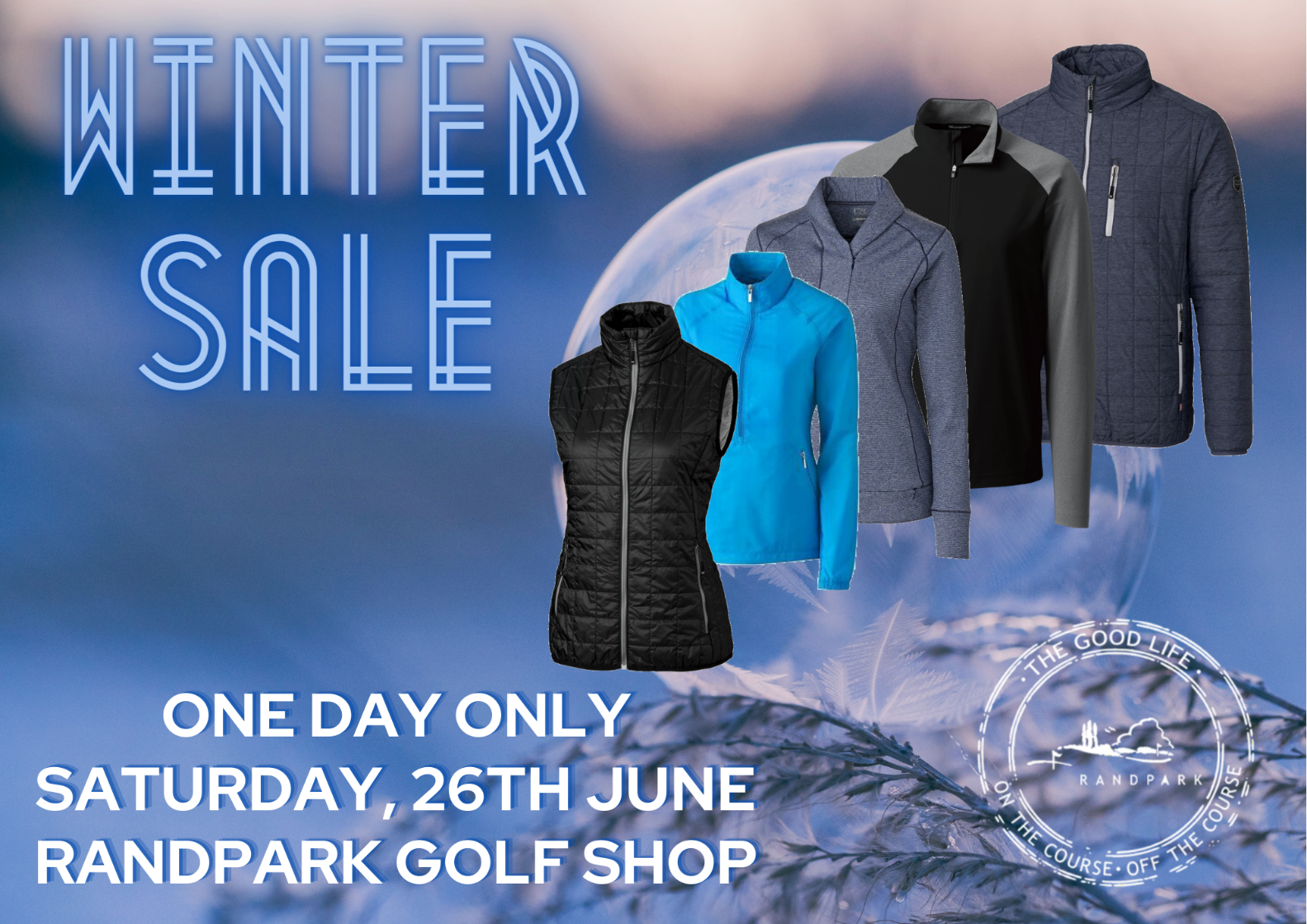 We are a quarter of the way into Winter and the climate seems to be decreasing daily. Well, we have the perfect solution for you. Come down to the Randpark Golf Shop on the 26th of June and join us for a day where we will be exhibiting some of our Winter Outerwear at great promotional prices.
Unboxing GFore MG4 1 Golf Shoes
Tonight's CURRY specials to choose from:
Sit Down or Take-Out from 5 pm to 8 pm (Take-outs must be ordered with your service host)
• Durban Style Beef Curry with potatoes & carrots served with basmati rice -

R110


• Thai Chicken Curry with coconut milk, red bell peppers & beans served with basmati rice -

R90


• Vegetable Biryani with yellow rice & lentils -

R65


All curries served with sambals, chutney, desiccated coconut, cucumber raita, mango achar and spiced tomato chutney.
Click here to book.

Have a great weekend
Stay Safe, Healthy & Happy!
The Randpark Team