There is very little chance that functions are coming back in a big way this year. Restaurants and bars will be under financial pressure. But the demand for golf is just going to get greater. Are we re-thinking our model?

How much is it worth investing
to secure a cool million?
The NGF reported that the bumper increase in rounds in 2020 was made up of avid golfers playing more. However, in Australia and South Africa,
authorities are reporting a large group of twenty and thirty somethings who might have been exposed to the game as children or teenagers coming back to the fairways while they've been deprived of alternative team sport activity.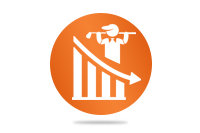 The common question I am being asked across these two continents, is how do we keep as many as possible of that group in golf once COVID restrictions are removed from their alternatives?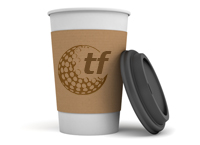 That's an interesting question. Before you answer it, did you create an "average lifetime value" for a member at your club?

You can do the same for a public facility by working out an average number of rounds for each golfer x average spend per round x number of years playing at your club.

So, if you retained just 10 of that cohort of new golfers, what would that be worth to your club whether it's a member or a public golfer?

At one modest Texas Country Club, retaining 10 of them would be worth over $ 1 million to the golf club.

Could you keep 10 of these new golfers in the game at your club?



Subscribe
Legally Privileged Disclaimer
Internet communications are not secure and therefore RetailTribe does not accept legal responsibility for the contents of this message. The information in this email and any attachment to it is confidential and is intended for the addressee only. Any unauthorised disclosure, use or dissemination of the contents in part or whole is prohibited. If you are not the intended recipient please return it to the sender and delete it. Any views or opinions presented are solely those of the author, and do not necessarily represent those of RetailTribe unless otherwise specifically stated. This email and attachments have been screened and are believed to be free from any virus. However, it is the responsibility of all recipients to ensure that they are virus free. This email was sent to you by RetailTribe. RetailTribe will not accept any liability for any damage caused by a virus. If you no longer want to receive this email, please
unsubscribe here
.