Monday, September 21, 2020




It was great to see so many members join us on Saturday when we opened after our autumn treatments last week. It will be a while before the course is back to being perfect, but it's going to be worth it. Please assist us during this period with pitchmarks and divots, I was quite shocked to see the number of unfixed pitchmarks after Saturday's round. We love to always blame the visitors, but this time we will have to do a bit of self-reflection! #fixyourpitchmarks

What amazed me the most is just how quickly everything has gone green after we had the first winter rains. We are holding thumbs for a wet, wet, wet winter in the Cape with lots of snow, mostly on Sunday afternoons through Tuesdays, with perfect golfing conditions on Wednesdays and Saturdays! #yesplease #wetwinter #welcomeback



Congratulations to my friend Justin on his win in Swaziland over the weekend!

Justin Harding carded a bogey-free nine-under-par 63 on Saturday to pull off his sixth Sunshine Tour victory when he squeaked home in the Investec Royal Swazi Open by one point. We are all proud of you and happy for you! Justin has been playing great golf the last couple of months with several runner-up finishes. This is the second win for Stellenbosch GC this year, with JJ Senekal winning earlier in the year.

#theseboyscanplay #champion




Commando Golf
On Friday afternoon we had a bit of fun at the golf course and yes, everyone kept their clothes on! We went Commando Golfing from the 5th tee box to the 6th green. We had a 7 in the first group that finished the rather long hole (824m, yes 824m!), but a 6 on the hole was always on the cards and we had three golfers making 6. If you think that was impressive, listen to this perfect hole...

Pierre De Villiers (our PGA Apprentice) hit a driver in the fairway, then a 3 wood short of the 5th green, he then had to decide to go over or under the trees behind the green. He opted to take on a small gap under the trees to try and get a little closer to the green, he hit the perfect stinger with a 3 iron, then wedged it onto the green and held a 9m (18 foot) putt for a 5 on the monster of a hole! Yes, a 5! Congratulations Pierre! He was also part of the winning team when we did the fastest hole in October last year.

A big thank you to Commando Brandy and my good friend Keith Clark for their support! Can you think of anything better to enjoy after Commando Golf than a Commando Brandy? #commandogolf #commandobrandy #824mhole #pierremade5

Group One Nissan Challenge


On Wednesday we are welcoming the team from Group One Nissan & Renault Stellenbosch back for the 3rd round of our Group One Nissan Challenge. I just had a peak at the bookings for Wednesday and spotted three open spots. Stop reading and book now, then come back and enjoy the rest of the Dog's Tale...

The leaderboard

after two rounds looks like follows, but remember there are eight more rounds to go, which means a lot can still happen!

#grouponenissanchallenge #leaderboard



Ladies Inter Club 2018


Although Stellenbosch GC hosted its Club Championships last weekend, we still had a small representation at the annual Ladies Inter Club hosted by Langebaan GC. For the past 20 years Stellenbosch GC have supported the event well, but this year sadly the dates did not play along.

Our Ladies President, Niki de Jager and her partner, Ulrike Stolte, did well and won the best net (70.5) on the first day. The Friday dress theme was water so the ladies decided on rainbow fairies.




League Golf Day – 8 Junie 2018


The annual League Golf Day will be taking place on Friday 8 June 2018. As always it will have a fun format with a "touch of revenge" on the day. We hope you can support this great day to raise additional funds for all our league sides.
Click here for all the information you will need.



An interesting ruling by the R&A
I thought you should see this one, which has gone viral:

A player's ball has ended over a branch, over the hole, whereby the branch prevents the ball from falling into the hole! What should the player do now? Is the ball holed without penalty? With penalty? Or does the player have to replay the stroke? Or…?
The R&A gave us the answer: The ball was holed without penalty!

And it's...holed! It's got golfers talking around the globe. Here's our Ruling:

"It is a very rare situation, but The R&A received a similar question 30 years ago. The answer given, which we would still apply, was as follows: On the putting green, if the player's removal of a loose impediment causes the ball to move, the ball is replaced without penalty. As replacement of the ball would be impossible in this case, in equity (Rule 1-4), the ball is considered to be holed with the previous stroke."


Thank you dads!
I would like to end of this week by thanking all the dads who treated the moms in their lives to an amazing lunch at the golf club on Sunday. Can you think of any better place to spoil mommy while the kids enjoy the open space at the club? Thank you also to our Chef, Gerhard, the food was out of this world. I will be hitting the gym hard this week!

Have a great one,
Louis





Die 44-jarige Robbie Oosthuizen het die Stellenbosch-klubkampioenskappe op dramatiese wyse gewen nadat hy betrokke was in 'n uitspeelstryd oor 4 putjies.

Ek het vandeesweek met hierdie ervare gholfspeler (hy was ook vir 'n paar jaar 'n beroepspeler op die Sonskynreeks) gaan gesels oor hoe hy die spel gholf benader.

Vraag: Jy is 'n boorling van die Noordweste. Vertel ons meer van jou skooljare en aan watter sportsoorte jy deelgeneem het?
Oosthuizen: Ek was op skool in Klerksdorp op Klerksdorp Hoër en het krieket, tennis en rugby gespeel.

Vraag: Hoe oud was jy toe jy begin gholf speel het?
Oosthuizen: Toe ek 15 jaar oud was, het ek tydens 'n krieket-spanbousessie 'n bietjie gholfballe geslaan, maar eintlik eers die volgende jaar begin speel.



Vraag: Jou jonger broer Anton het ook as junior begin gholf speel – was daar sterk mededinging onder julle as juniors?
Oosthuizen: Omdat ek so laat begin gholf speel het, het ons nie rerig in gholf as juniors gekompeteer nie, want toe Anton hoërskool toe gaan was ek al klaar met skool en op pad na die Universiteit. Ons het wel mekaar lekker opgekeil in tennis en krieket.

Klier hier om verder the lees.













Srixon have developed and evolved a proprietary SpinSkin technology.
The cover of the golf ball has a skin that literally allows the grooves of your club face to grip the ball.
That creates additional friction and MORE SPIN.





Those looking for tour
performance
with leading spin rates?
Tour performance for
moderate swing speeds.
The most spin for your money?
A 2-pce ball with SpinSkin has
distance AND great greenside performance.



If you haven't played a Srixon golf ball with SpinSkin technology, then give it a try.
Practice around the greenside. Feel the ball remain on the face for longer.
Notice how much extra spin you can create.








We're two weeks in to some simple advice on how to improve your
scorecard using the Par 3 holes. They're an opportunity for everyone.
Removing risk helps.

Simple Tip #3
Where's the easiest and safest target? Before you even look for the flag,
find the point on the green that gives you the largest room for error.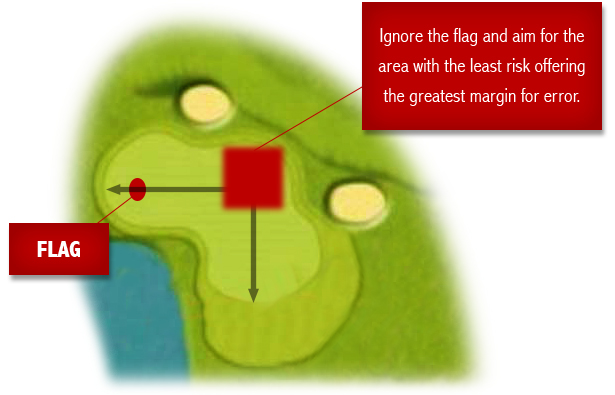 In this example, even going over the back of the target area marked will leave
you a chip and putt for a 3, so you're looking at a 4 at worst. Go at the flag and the
consequences of a miss could be much greater. Even if you fly the flag and land in the bunker,
you're then faced with a bunker shot back towards water. Going at the flag is a 2 or bust!


You'll be faced with a course management challenge on all approach shots,
not just Par 3's. Try playing a round where you take a 'safety first' approach to every shot.
Check out your score. Is it an improvement if you play within yourself?
Course management is an important part of your game; if you'd be interested
in an accompanied round to help with your course management,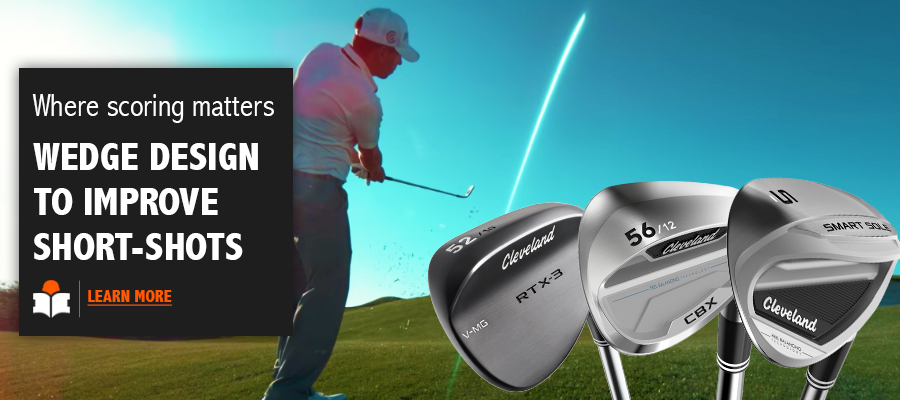 To ensure delivery, please add stellenbosch@greensidegolfer.retailtribenews.com to your contacts.

This mail was sent to {{contact.contact_email}} by Stellenbosch Golf Club . and is provided as a service for the members and guests of Stellenbosch Golf Club and the customers of the Stellenbosch Golf Club Pro Shop and has been supported and sponsored by advertisers in this mail and my partner suppliers:

Cleveland | Srixon


RetailTribe: Unit 8, Blaauwklip 1 | Blaauwklip Office Park | R44 | Stellenbosch | South Africa | +27 (0)21 880 2693