Sunday, 23 September 2018





Generally, things went pretty well during the 1st week of operating the new USGA Slope Rating system, but there were 1 or 2 minor things that did come up.

Firstly, HNA had a problem with their iPhone app, and especially with regards to the Ladies slope ratings, but which they quickly fixed before too many Lady golfers suffered cardiac arrest after seeing their new, and very low, 'adjusted' Handicap Indexes.

Then, you might have noticed after entering your rounds that the differential on the system is not as clear cut as it used to be, where say a Lady scoring a gross 85 on a rating 70, would show as a differential of 15 under the old system. The new formula for calculating each round's differential is as follows: your adjusted gross score (let's say 85 in this case) minus the CR (Course Rating of the tees you played off – in this instance, our blue course CR is 72.2) multiplied by the SSR (Standard Slope Rating – 113 for all courses) and then divided by the SR (Slope Rating – 141 for our blue course). This then gives a differential of 10.3, adjusted to 1 decimal place.

By the way, for someone playing off our white course, the CR is 73.3 and the Slope is 142, so for someone playing off the white course, that same gross score of 85 would be 85 - 73.3 x 113 ÷ 142 = 9.3. I have no idea how they got to that formula, other than the fact that it's the same for everyone, and is going to be universally used by all from 2020.





Costanza and I will be presenting group golf clinics and training for the upcoming summer golf season.

The 1st clinic is due for next Saturday, the 22nd of September between 2 and 4pm, and we can take from 3 to 6 people for the 2 hour session. This clinic is targeted at regular golfers, and the objective of this first session will be driving and putting.

TrackMan will be used in all sessions, and feedback and info will be provided as to fault correction and the correct way forward.

The cost will be R1250 per person for the 2 hours, and you can reply to this newsletter, or WhatsApp Costanza on 0726336972 or ct@golf-singledigit.com and it will be on a first come, first served basis.

We will conduct further sessions at similar times, also targeting other areas of the game, and will keep you updated on the dates, times and areas of instruction.





• Thursday 20th September is Nine & Dine, with a shotgun start at 4pm, followed by a casual dinner at 6:30pm. Let me know if you're keen to play, or bring some guests along for a kwik late arvie 9 and chow.

• The Ladies HMS Beaver Trophy has now been moved back 1 week to Saturday 29th September.

• The Ladies Sunday League team has finally tied up honours in DIVISION 1 OF THE LADIES GOLF GAUTENG SUNDAY BETTERBALL LEAGUE 2018 after dominating the entire season. Hearty congratulations to you all for such a fantastic season. And all of this still with a game in hand, which they play this Sunday 16th Sept at home.

• They are now in the semi-finals of the LADIES GOLF GAUTENG SUNDAY BETTERBALL LEAGUE 2018 on the 14th October, with finals hopefully on the 4th Nov.





Congrats to Elias Borole on his very first ace on Saturday afternoon. He aced the 142m 7th hole with a sweetly-struck 8i, and although he didn't actually see it go in, his friends in the group ahead walking off the next tee, saw it all, and by the noise that they made, he knew it was good!



Elias ringing the bell in the clubhouse






Stuart is just about finished scarifying all the fairways, with the rough next up to 'get the chop'. With the rest of the course already done, it'll then be ready for the warmer minimum temps which will signal the start of the growing season, plus of course, we then start hoping for the water from above. We did get 5mm last Friday morning, so that's just a small start to what will hopefully be a good rainfall season.

And the moment the kikuyu starts growing, then he'll be adding top soil from the range to those fairways that most need that little bit of extra growing medium for the grass to flourish in.

The 1st poa application of the season was done 2 weeks ago, with the 2nd one slated in for next week, and the stuff is already having an effect as it's neutralising the poa's seedbed, which will stop it germinating any more, and turning it yellow in the process. You might have noticed the dis-colouration this past weekend, but we were told it had no effect at all on the roll of the ball on the putting surfaces, as it shouldn't.

So in general, even though it doesn't look great at the moment, the spring treatment is right on schedule, and the course is being readied for the summer.

A new water management tool is also being used to measure the vastly different areas within each green complex, so that different amounts of water can be added where necessary, and without over-watering those areas that don't need the extra moisture. This practice will also help make life tough for the poa.

The new back tee on #6 should be getting its kikuyu covering any day now, and then it too can start getting growing.

You also might have noticed quite a lot of work on the hotel construction site going on around the back of the 8th tee. We still have quite a few metres of land to go back from where the current fence line is, so I can tell you that a new and higher tee is in the near future, and will vastly improve the view of the fairway from that tee.

The painting of the clubhouse is now complete, and the newly-covered furniture should start arriving within the next month or so.

And, lastly, there's a new restaurant menu due out any day now! The old and popular favourites have been retained, but some new and delicious dishes have been added – trust me on this one; I was used as a guinea pig for tasting purposes – so if you're looking for somewhere new and different to eat out, why not try Houghton?





1st Pro win was at Houghton – The Dunhill Championship in 2002 –
the pic displayed on the stairs in the club


After finishing 4th in the Open Championship as an amateur in 1998, he immediately turned pro, and the new World #1 then proceeded to miss the cut in his first 21 events of his chosen career!

That was 20 years ago, and since then he has risen slowly but surely up the world rankings to the point now where he sits on top after becoming an absolute machine of a golfer, especially after the last 4 or 5 years or so. A US Open at Merion in 2013 and the Olympic Gold at Rio 2016, together with other high profile wins and performances, including 4 previous Ryder Cup appearances – a 5th in 2 week's time, and twice in the winning team - makes him a deserved leader, and is a case in point for perseverance and patience of the highest order.

I look forward to watching him even more closely now under the spotlight, plus to his rivalry with the other top guns around, including the recent former number 1's Dustin and Justin, Jason and Jordan, plus with Brooks Koepka and Rory sitting alongside, and Tiger resurging, the future of the sport at the top looks to be okay for now.

Tony Finau, as expected, was drafted in to Jim Furyk's US Ryder Cup team as the final Captain's pick, and completes a very powerful US team for the massive biennial match at Le Golf National just outside Paris in 2 week's time.



The new Cleveland RTX4 Wedges are already in store, and I'm offering a free 30min chipping or bunker lesson with each wedge sold, and a free 1 hour lesson for each set of 3 wedges sold.

See below for more on these new kids on the block.



Spin and control around the green is a combination of your short game technique, and the face of your wedge. The new Cleveland RTX4 Wedges bring more zip to your greenside party.

The good news for your short game is the ball will more likely do as you wish.

Less green to work with? The RTX4 helps.

If you haven't upgraded your wedge set in a while, the Cleveland Golf RTX4 Wedges and the ability to add spin and control, should be an inspiration to improve your short game.


That's all for this week.

Hope you have a good one.

Kappy.








If you're playing with a driver over 5 years old, then the opportunity for us to
add huge distance is on the table. Manufacturers no longer have to compromise
between forgiveness and other performance features. The result of lower spin for instance,
can be added distance and less deviation offline. There's a win.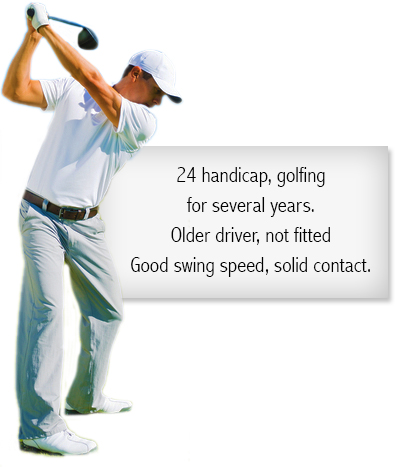 Never mind the 36 extra metres, the tee shots were straighter.
Bringing down spin also reduces the amount of deviation in ball flight.

There's a Driver DNA – ball speed, launch angle, & spin rate. We need to match those when fitting you for a Driver.
How close is your Driver to your Launch DNA now? Do you have 20 metres or more of performance in the right DNA?
Come and see us. Let's unlock your potential to thrill.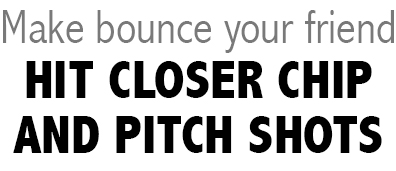 To lower your scoring, you must be a confident greenside player.
Without using your bounce it is difficult to make consistent contact to build that confidence.
Different coaches will teach different chipping techniques to different golfers,
depending on skill level and how much time they have to perfect their technique.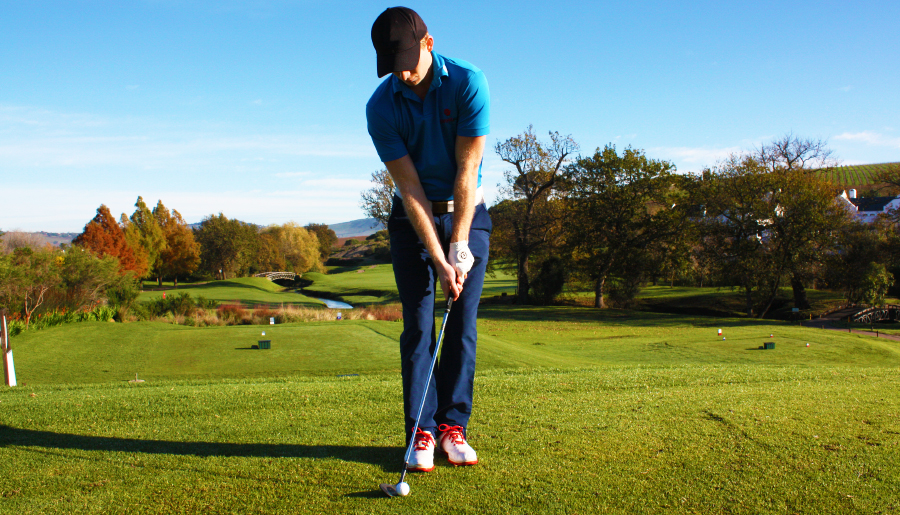 A 'classic' approach is to take up a stance with the hands forward and the ball back in our stance,
and then make contact with the ball with the hands still ahead. This method is simple to understand,
but requires perfect contact. Do you get to practise everyday?

If you can learn how to use your bounce it becomes easier to make solid contact, even if you're stroke is slightly off.
It's perfect for weekend golfers who don't have the time to practise everyday.


Using the bounce on your wedge makes chipping off all lies a lot simpler.
Are you working with your wedge design?






This mail was sent to {{contact.contact_email}} by Kappy - and is provided as a service for the members and guests of Houghton Golf Club and the customers of the Houghton Pro Shop and has been supported and sponsored by advertisers in this mail and my partner suppliers:


RetailTribe: Unit 8, Blaauwklip 1 | Blaauwklip Office Park | R44 | Stellenbosch | South Africa | +27 (0)21 880 2693