Reasons to be proud this week
Congratulations Christiaan Bezhuidenhout & GV Academy


A massive shoutout to

Christiaan Bezhuidenhout

and

Grant Veenstra

for their great achievement over the past weekend.

Well done to Christiaan Bezhuidenhout for his

1st European Tour Win

at the

Valderrama Masters

.

He is now ranked

140th in the World

and has a spot in

The Open Championship

, taking place in a couple weeks time at

Royal Portrush

on the

18th – 21st July 2019

.

A round of applause for Jayden Schaper & Golf RSA

Jayden Schaper has been traveling with Golf RSA and representing South Africa in some major tournaments around Europe.



Jayden played in the following tournaments:



English Mens Open Amateur
St Andrews Links Trophy
The Amateur Championship
The European Amateur

He finished T57th at

The Amateur Championship

, with scores of 76 & 71 and made it through to the matchplay round.

He lost the 1st round of the matchplay, after squaring the match after 18 holes. The game was finally finished after the 22nd hole.

He finsihed T21st at

The European Amateur

with scores of 71, 69, 70 & 76 (286, 2 under par).

Golf RSA – NOMADS SA Girls Champs 2019
Orkney Golf Club


Caitlyn MacNab, Kiera Floyd and Kyra Van Kan


We just had the

NOMADS SA Girls Championships

for 2019 at Orkney Golf Club.



Caitlyn MacNab, Kiera Floyd and Kyra Van Kan

were the three girls in contention on the final day.

It was great to see that three girls from

Ekurhuleni Womens Golf

were all in with a shout on the final day.

Well done to

Caitlyn MacNab

for winning the championship.

Kiera Floyd finished 2nd, one shot behind Caitlyn MacNab, with scores of 74, 74 & 73.
Kyra Van Kan finished 9th with scores of 73, 77 & 84.
Kaylan Boshoff finished T29th with scores of 78, 92 & 84.


Get ready for our upcoming events
The Ebotse Open 2019
Your chance to dress-up and impress


With just under a month to go, don't forget to book your spot in the

Ebotse Open

on the

13th July 2019

.

Format


Individual Medal Stableford


Comp Fee


R100, Members Only


F&B Specials


English Curries will available after golf with a Bloedlemoen Gin Special




Book now >
Els 4 Autismn

Make a difference with your game


Save the date for

Els 4 Autismn

taking place on the

24th October 2019

. Join us for an awesome day, where you have the chance to play golf for a good cause.

Please RSVP with

Peps Pretorius

on

0836252117

or email

peps@esar.co.za




Meat your match


We are excited to host the

Biltong Classic

on

Wednesday 17th and 31 July.

So be sure to circle it in your calendars. You can expect a fun-filled day of golf. Notot to mention, a chance to WIN some delicious biltong hampers and prizes to be won on each day.


Book now >
The Savuti Cup 2019

Jump start you kids golfing career
All juniors are welcome to join us for

The Savuti Cup 2019

, taking place over the next four months on the

5th July, 2nd August, 6th Spetember and 4th October.



Is your kid game? Contact Dean Kupterman on

082 497 9588
Elvis Blues is coming to Ebotse



Music to our ears



Fan of the blues? Well, be sure to swing by for

Elvis Blue

live at

Ebotse Clubhouse

on the

25th July 2019

.


Book now >
Looking to give back on Mandela Day?

Play for a good cause
Who won at the club this week?



Results





Saturday 29th June 2019


4Ball Alliance, 3 Score to Count

1st – Devaux Van Der Wath, Rassie Erasmus, Simon Royce & Muller Helmand – 125pts
2nd – Johan Gerber, Pauline Gerber, Pierre Muller & Louis Kriel – 123pts
3rd – Rob MacKenzie, Bert Rushby, Andre Watson & Pierre Schmidt – 122pts c/i
4th – Wynand Hefer, Colin Barbour, Willem Matthysen & Raymond Beaton – 122pts c/o


Who are our July babies?



Happy Birthday to our following members!



Tommy Webster: 03-July
John Hendriks Van Kan: 06-July
Gerhard Andre Van Niekerk: 07-July
Seabelo Pilane: 08-July
Mark Patrick Skea: 08-July
Zenia Theron: 09-July
Kevin Venter: 10-July
Philip Thomas Johnson: 11-July
Linda Venter: 13-July
Amit Desai: 16-July
George Johnstone: 17-July
Andre Barry Kotze: 17-July
Deidre Botha: 18-July
Schalk Van Wyk: 19-July
Keagan Snalam: 20-July
John Swinney: 21-July
Carl Krause: 25-July
Pierre Le Roux: 25-July
Brian Kilmartin: 26-July
Shan Rangasamy: 26-July
Ti-Hung (Dennis) Tsai: 26-July
Dawie Strydom: 27-July
Barney Girnum: 29-July
Louis Snr Engelbrecht: 30-July
David Victor Blair: 31-July


What's hot in Mercedes-Benz East Rand?

Don't just drive by


Centre of Gravity (CoG) matters
CoG can impact tee shot distance by 20+ metres
Below are two drivers with exactly the same loft. Let's assume they also have an identical shaft and shaft length.
The white DOT marks the CoG

The white line through the centre of each driver represents the neutral axis. Almost all drivers have a CoG that is above this line. Both the distance above, and how forward or back the CoG is, will impact on the angle the ball actually launches, the amount of spin on the ball, and the amount of MOI (forgiveness the driver has).

The driver on the left will go farther for a slower swing speed golfer as it will launch higher and with more spin. The driver on the right will go farther for a more aggressive golfer with a faster swing speed because it will launch a little lower and spin a lot less.
| | |
| --- | --- |
| | The difference between CoG locations in drivers can be measured in millimetres, but the difference in distance can be measured in tens of metres. |
CoG affects the launch conditions (angle and spin) and that significantly impacts on how far your ball will travel.
Fix your millimetres and metres
Get every metre off the tee your potential deserves. Come and have a tee shot assessment and let's see how we can add 20, 30 and even more metres to your tee shots.
Contact us >
Who is XXIO?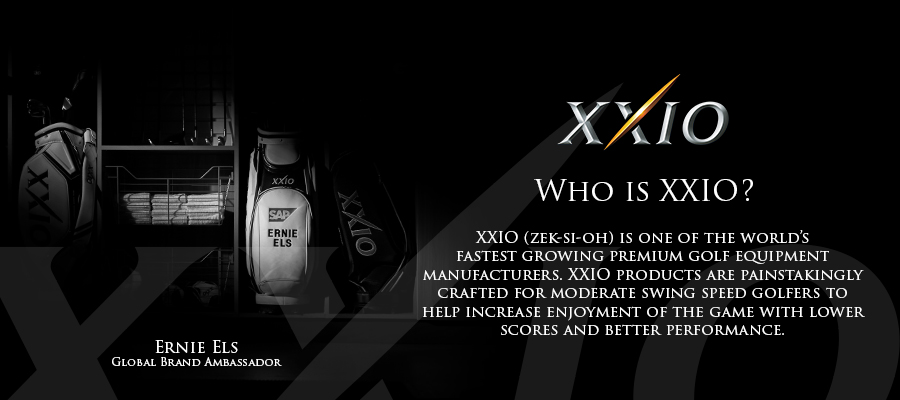 A better life for them
You didn't grow up like this
Does the way children grow up today worry you? How radically different is their childhood and teens to that of just 20 years ago?
Children have to be digitally literate, but they also need to invest in movement and athletic ability, their health and well-being, and their interpersonal skills.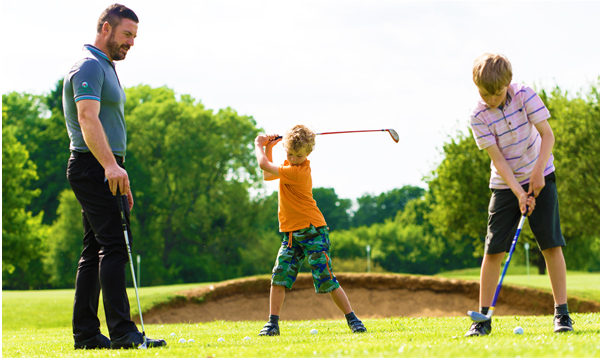 Let us add balance to their lives
Have your child enroll into one of our group sessions to learn to play golf, and we'll have them outdoors, interacting, learning new skills, and having a whole stack of fun they can take out onto the golf course. They won't stop playing computer games, but for a couple of hours each time we'll have them off the phone, out from in front of the screen, engaging in fun activity.
Contact us >
Follow us on social media:


This mail was sent to {{contact.contact_email}} by Dean Kupferman and is provided as a service for the members and guests of Ebotse Links and the customers of the Ebotse Links Pro Shop and has been supported and sponsored by advertisers in this mail and my partner suppliers:




RetailTribe: Unit 8, Blaauwklip 1 | Blaauwklip Office Park | R44 | Stellenbosch | South Africa | +27 (0)21 880 2693