Jayden Schaper is our winning champion

Junior Players Championship | TPC Sawgrass

Over the past weekend,

Jayden Schape

r particpated in the

Junior Players Championship at TPC Sawgrass.



This is a limited field, and only by invitation do players participate in this tournament.

Jayden went on to win the tournament with scores of 69, 71 and 70 for a total of 210 (-6) for the 3 rounds.

There was a total of 78 juniors that particpated in this event.

Jayden had a par putt on the last hole to make to claim the title with a one shot victory and to avoid a playoff. Watch the putt in the video below.

Well Done Jayden Schaper. You have done us proud!

Swing, snap and share
It's time to get snapping and capturing your golf adventures! If you've attended any of our events or played a round of golf, please share your stories and photos with us and you could be featured in our next newsletter.
Who conquered the course?
Weekend Results
Saturday, 31st August 2019
4-Ball Alliance, 1 Score to Count


1st: Henk Swart/Jan Stighling/Markie Theron/Zenia Alport - 54pts
2nd: Johan Gerber/Pauline Gerber/Pierre Muller/Ian Goss - 53pts
3rd: Dawie Strydom/Amanda du Toit/Andre de Wet/Debbie de wet - 52 pts


Saturday is the day!
Jackpot Saturdays


We had 59 players enter the Jackpot last week Saturday, and not one person managed to make 12 points or more on holes 4, 7, 15 and 16.

The kitty for this Saturday is sitting at

R590

.

Make sure to enter tomorrow when you check in the Pro Shop.

We had good reason to celebrate
Divots make 500th Saturday Game

On

Saturday 31st August,

it marked a milestone achievement for the Divots group. It was their 500th Saturday Divots games.

This is a unbelievable achievement as they have been going since Ebotse opened.

The group originally started with

Vic Langkilde

and is currently managed by

Kevin Venter

.

Thanks to the Divots for their continuous support over the many years, and from all of us at Ebotse Links, we wish you many more happy golfing moments to come.

We hosted the Pros

PGA Central Gauteng Regional 2X2 Championships

On

Monday and Tuesday

we held the

PGA Regional Championships

here at Ebotse Links.

As a PGA Member, we get asked to tender for these events. As we held the National tournament last year May, I thought it would be great to host the regional event this year.

After tendering, we were given the opportunity to host the event.

38 Local PGA Members of the Central Gauteng area and 38 amateur entered, and it was a great 2 days of championship conditions at Ebotse Links.



Their was some good scoring by the Pros over the 2 days:


Well Done to Ivano Ficalbi (CEO of the PGA of South Africa), for a solid 2 days of really great golf.
Ivano managed to shoot 65 (-6) and 70 (-1) for a total of 135 (-7) for the 2 days.

A big thanks to Birchwood for sponsoring the event, and for looking after all the players each day on the 1st tee box.

Thank you must go to all the staff at Ebotse Links a job well done, as we have only received great feedback for the event.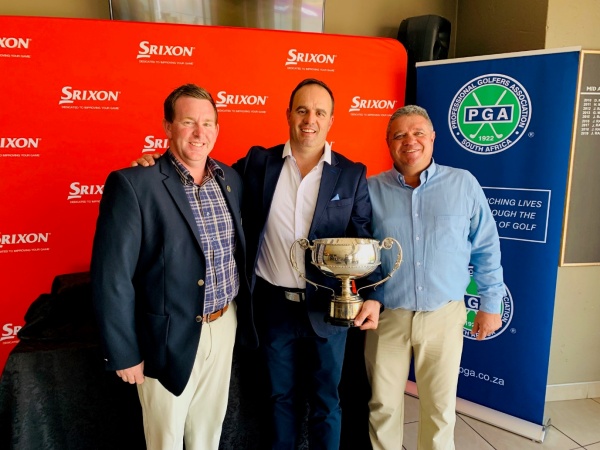 From left to right: Dean Kupferman (Ebotse Links Golf Director), Ivano Ficalbi (Winner and CEO of PGA South Africa) and Hardus Maritz (Ebotse Links General Manager).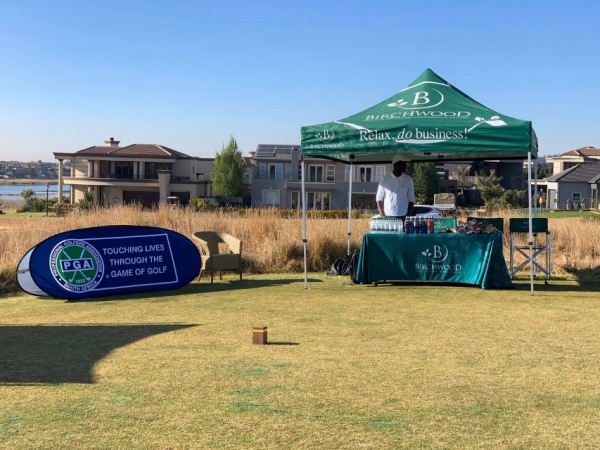 The results were as follows:
Click on the image to enlarge.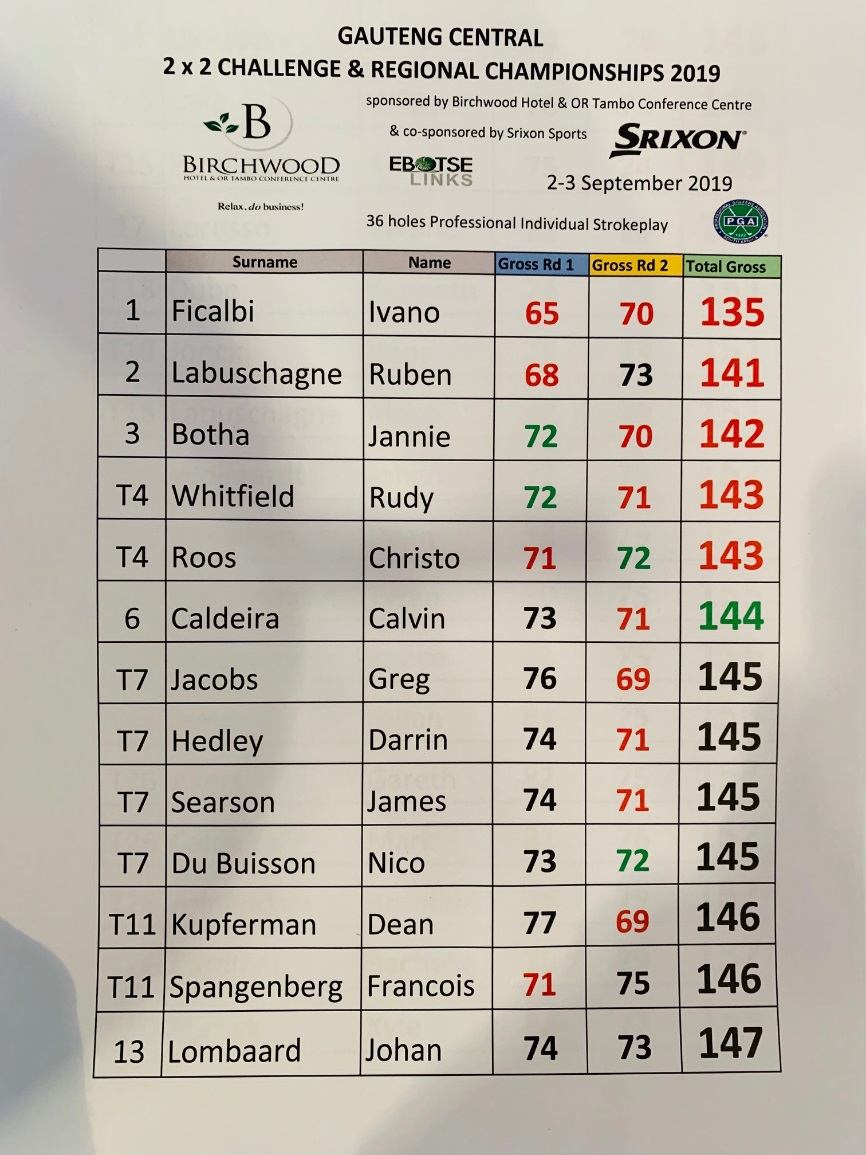 Captains Dinner
Join us for a night of wining and dining


Please save the date for the

2019 Captians Dinner

to be held on the
18th October 2019.
Passport for Golfers
Go on a golfing adventure
Want to find out more about getting this passport? Please contact

Dean Kupferman

or

Hardus Maritz

today at

golfdirector@ebotselinks.com

/

gm@ebotselinks.com



For the calendars
Upcoming Golf Days & Events
September 2019:

8th : EGU Foursomes Open
12th : SASSDA Golf Day
13th : Salvation Golf Day
15th : STA Golf Day
22nd : Witbank Muslim Golf Day
23rd & 24th : PTG Classic
Honey, I play golf too


GVG Academy


Calling all Ladies! Every

Monday

the GVG Academy will be running a

Ladies Golf Clinic

from

10h30 – 11h30

for only

R150 per hour.



Looking to improve your game? Make a booking at info@grantveenstra.co.za/ 087 285 0703.
What's hot in the GV Pro Shop?
Get your hands on FJ Gloves
Buy any 2 FJ and receive a 3rd glove for FREE.
Kit yourself out with Under Armour

Buy any 2 Under Armour clothing items, and receive a free Spieth Tour Cap or Webbing Belt.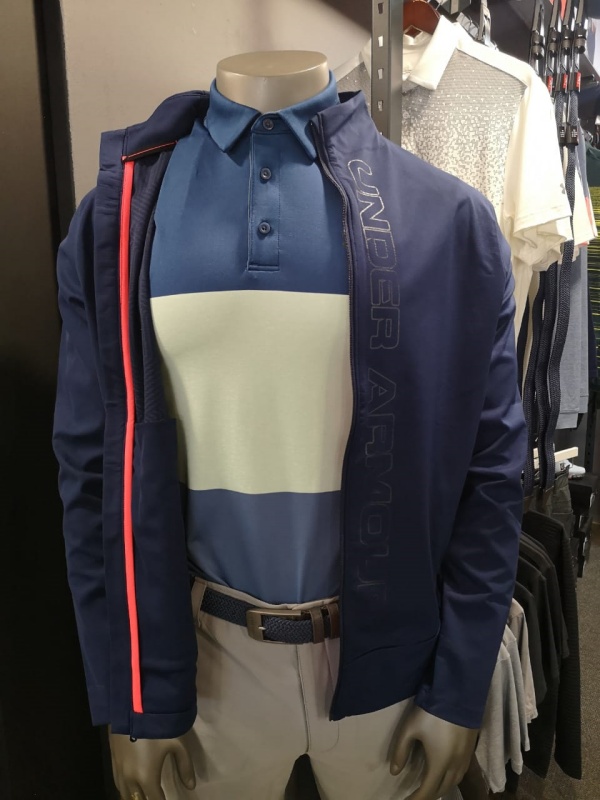 September Birthday's
Happy Birthday:
Fourie, Aldo - 08 September
Keylock, Thomas - 08 September
Muller, Pierre - 08 September
Newman, Peter Alan - 08 September
Arnold, David - 10 September
Pretorius, Michiel - 10 September
Van Eeden, Tertius - 11 September
Barnard, Marthinus - 12 September
De Wet, Arno - 13 September
Pienaar, Sean - 13 September
Munger, Adele - 14 September
Chown, Peter - 15 September
Herman, George - 15 September
Bedser, Wayne William - 17 September
McIntosh, Andrew - 18 September
Mwale, Nelson - 19 September
Vorster, Stephan - 19 September
Pretorius, Ronel - 22 September
Schmidt, Pierre Jacques - 22 September
Fraser, Grant - 23 September
Ireland, Keagan - 23 September
Katzin, Jarrod - 23 September
Kruger, Johann Bernhard - 23 September
Du Randt, Sandra - 25 September
Nienaber, Leslie - 29 September
Pohl, Gareth Benjamin - 29 September

Evolve Spa
It's time to treat yourself!

Don't just drive by

A ride for all roads

Fitting for approach shot magic

We want you to evolve your thinking about your approach shots. Get more demanding about the results you want. Work with us on improving your performance.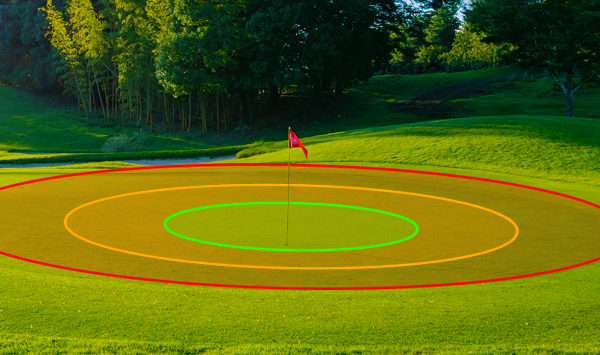 Let's start with what you should demand from the partnership that is your swing and your irons.
Adding distance means you're playing a shorter club. That means literally a shorter length club. That makes it easier to square the club face and launch the ball high and with accuracy.
Squaring the face to target and squaring the sole to the ground at impact means you'll hit more shots tighter to the target. Technique is important. Fitting is imperative. Yes, fitting is imperative to accuracy.
Once your approach hits the green you want stopping power. That requires spin and an angle of descent that means the ball will sit. So, you want technology in your iron that launches your ball on a great trajectory.
Now improve your approach
Book an assessment with us now. Let us look at your swing and technique; your irons and how the technology helps you. Let us improve the three dimensions above. Improve these and it increases the number of magical moments on the course.
Fall in love with golf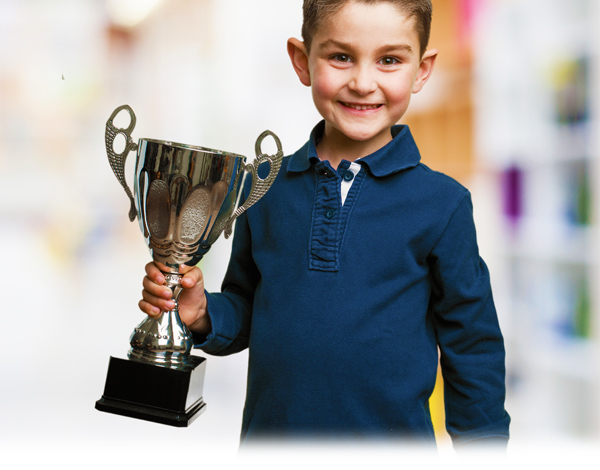 We're not trying to create the next great tour superstar. We're trying to help junior golfers fall in love with the game of golf.
If we can do that, they'll be healthier, happier, and have a game and friends for a lifetime.
Whether they've played the game before, play the game now, or have never played the game, we'll promise you that we'll take care of them, and set them on the pathway to a lifelong love affair with the game.
Sign your children up for one of our fun junior golf programmes.
Contact us >


Follow us on social media:


This mail was sent to {{contact.contact_email}} by Dean Kupferman and is provided as a service for the members and guests of Ebotse Links and the customers of the Ebotse Links Pro Shop and has been supported and sponsored by advertisers in this mail and my partner suppliers:




RetailTribe: Unit 8, Blaauwklip 1 | Blaauwklip Office Park | R44 | Stellenbosch | South Africa | +27 (0)21 880 2693