Kick-start the festive season into action
Wondering how to keep your kids active over the holiday break? Why not introduce them to the wonderful game of golf. We will be hosting an EOGA Holiday Camp here at Metropolitan GC over three weeks, starting 9th December. Read the poster below for more information.

Contact Yusaf on

081 867 0616.
19th at the Met – Music Evening

The music evening on Friday night was a great success! Guests enjoyed a wine tasting by KWV, music by Alan and Shelley, and a delicious spread of food from 19th at the Met.

Keep an eye out for the next one.
Good reason to be proud


Congratulations to our head coach, Yusuf! Yusuf graduated top of his class over the weekend. We are very proud to have him on the Met team.
Step into summer in style and comfort
Your last hole will feel like your first

Men's and Ladies shoes are on sale for a low price while stock lasts! Hurry in!

*Please note: sizes are limited.

Monday, 02 December 2019



Monday School Comp - 4-Ball Alliance - 2 x Scores to Count



1st: Kevin Morton, Vicky Morton, Kevin Botha and Colin Bell – 82 (R90)
2nd: Johan De Villiers, Jean De Villiers, Jeff Sher and Paul Schweizer – 81 (R70)
3rd: Craig Smith, Steve Newlan, Sam Maenhout and Jack Schneider – 80 (R60)

Nearest to the Pin:
18th: Craig Smith (wine)



Two Clubs (R20)

: Ian Maclarty



Tuesday, 03 December




Turkey Trot - Individual Stableford



1st: Sue Moubray - 33pts
2nd: Debbie Gibb - 30pts
3rd: Jill Rabie - 27pts

Thursday, 05 December 2019
Fourball Alliance - 2 x Scores to Count

1st: Milton Seligson, Wolfgang Weichbold, Harry Parolis And Arthur Bisig - 97 Pts (R175)
2nd: Tony Dunn, Clifford Mijlof, Richard Felder And Charlie Nunes - 93 Pts C/I (R120)
3rd: Colin Bell, Arnold Aichinger, Kevin Botha And Trevor Jackson - 93 Pts C/O (R60)



Kissing the Tits:

Nico De Lange, Strati Zitianellis, Demitri Zitianellis And Ari Vayanos - 79 Pts

Nearest to the Pin:
6th: Nico De Lange (R100)


18th:

Peter Katz (R100)



Two Club (paying out R35):

Craig Smith, Dave Gordon, Arthur Bisig, Craig Campbell, Mike Teixeira, Tony Dunn, Richard Felder, Peter Katz, and Ioannis Kritzas (Eagle On 14).



Visitors:


Wayne Klaver - Duranville Golf Club
Koos Spangenberg - Durbanville Golf Club
Pierre Slabber - Wellington Golf Club

New Members:
Chris Perry
Coenraad van Graan



Exceptional Rounds:


Milton Seligson 88 - 22 (66 Nett)
Wolfgang Weichbold 79 - 15 (64 Nett)
Richard Felder 74 - 9 (65 Nett)
Craig Campbell 69 - 4 (65 Nett)
Peter Katz 76 - 10 (66 Nett)
Sam Roets - 77 - 12 (65 Nett)

Lowest Gross:
Craig Smith And Craig Campbell - 69
07 December 2019 - AM


Saturday Competition - Betterball Stableford



1st: Eileen Farrel and Geoff Carter - 51 Pts (R200)
2nd: Chris Maddison and Andrew Parker - 51 Pts C/O (R130)
3rd: Craig Ward and Jason Lubbe - 48 Pts (R70)



Nearest to the Pin:


6th: Izak Joubert (R100)
18th: Francois Langenberg (R100)



2 Clubs (paying out R20):


Andrew Parker (Eagle On 14), Gary Light, Sam Roets, Neville Carew X2, Johan Morgan, Collin Jacobs, Francois Langenberg, Nico De Lange, and Terry Copelowitz



7 December 2019 - PM




Saturday Competition - Betterball Stableford



1st: Tony Dunn And Robert Van Sittert - 46 Pts (R200)
2nd: Spiro Bouloukos And Jack Schneider - 45 Pts (R165)
3rd: Luis Rosa And Johan De Villiers - 45 Pts C/O (R135)
4th: James Mcnab And Keith Gilmour - 43 Pts C/I (R100)

Nearest to the Pin:
9th: Peter Katz (R100)
15th: Jack Schneider (R100)



2 Club (paying out R93):


Doug Van Rensburg, Robert Van Sittert, Derek Wille



Visitors:


Matthew Hendler - King David Moubray
Denis Kaye – Drakensburg



Exceptional Rounds:


Robert Van Sittert 82-17 (65 Nett)

Lowest Gross:
Spiro Bouloukos - 75
Dave Gordon - 75

Careers in golf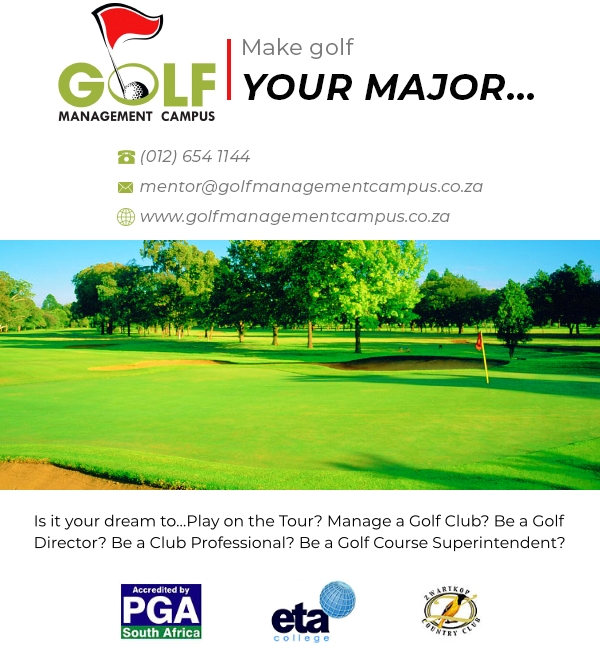 What matters most to you?
We asked a question.
Do you see golf as a social, recreational activity OR a competitive sport? That invites one more question about your hopes.
If you followed the link, you'll see that it's quite an interesting question. I've seen the summary of the priorities from six other clubs. It will be good to see how we line up.
| | | |
| --- | --- | --- |
| | | Rembember, you can remain as anonymous as you like. I would be interested to know who you are, but please don't enter your name if you don't feel comfortable doing so. |
It's a fun question
If you skipped the link above, then please know that it's quite a thought-provoking question. It's a what's most important? A 1 – 2 – 3 question.
Think about your golf

We've asked you to look at 4 particular stats. In week one of the conversation we wanted you to track fairways hit and then in week two we talked about average par 3 score.

Now let's measure your ability to control distance with the wedge. Over 4 rounds, measure the average number of shots it takes you to hole out from the 90 to 40-metre range.
Every time you get within 90 to 40-metres of the green you're trying to control distance on some sort of wedge shot. Most of you will have this shot 7 or 8 times per round. The difference between averaging 4 shots and 3 shots is therefore 7 to 8 strokes on your scorecard.
| | |
| --- | --- |
| | "Depending on your handicap, set yourself a target. Start by getting under 4, then attempt to get below 3.5 and then set off trying to reach 3. Practice really pays off with this skill." |
Book your skills assessment
Get insight into your game. Discover what you could improve quickly. Let's plan an improvement journey together.



This mail was sent to {{contact.contact_email}} by Brad Forge and is provided as a service for the members and guests of Metropolitan Golf Club and the customers of the Metropolitan Golf Club Pro Shop and has been supported and sponsored by advertisers in this mail and my partner suppliers:




RetailTribe: Unit 8, Blaauwklip 1 | Blaauwklip Office Park | R44 | Stellenbosch | South Africa | +27 (0)21 880 2693