Rain, Rain and more rain…
Centurion hasn't seen rain and flooding like this in a few years. Needless to say the golf course is under water.

Jannie can't even keep up with recording the rainfall as the gauge keeps overflowing.

Please could we ask members and home owners not to walk out on the golf course in these conditions – it is extremely dangerous and we have already had to deal with an incident yesterday which fortunately ended without severe injury.

The traffic is chaos too, so please think safe and stay safe wherever you are!
If it ever stops raining, we hope to see you out on the golf course soon after.

Singles Club by Chris Delport

22 very dedicated and committed members braved the elements on Sunday to participate in the inaugural Singles Club (members with single figure handicaps).

The players managed to play 12 holes when the river broke its banks and we had to abandon the round. The scores were not great given the conditions and it was decided to award prizes over 9 holes.

The best scores were:


*Brent Goddard -1; William Skinner 0; Floris de Klerk +3; Duanne du Toit +3; Ernst Ludick +4; Vernon le Roux +4; Wouter Potgieter +5; Chris Delport +5; Ben Zeelie +5; Marco Anderson +5.



Despite the conditions, players had great fun in the pouring rain, and it was an excellent team building for the members. We look forward to an even bigger field in the 2nd event to be played in January and hopefully better weather.
Just two weeks to go to Christmas
...

Please take note of the following with regards to our Festive Season operating hours.
Click on image to enlarge
Join us for...
Xmas Jokers Wild

Fri, 20th December
Xmas Lunch

Sun, 22nd December
New Year's Party
Tues, 31st Dec

With LM radio, Dickie Loader and Carleen, Debbi Lonmon, Bobby Louw and the LM Band. Food can be purchased from the venue prior to the party!
Xmas Gift Box Challenge…

Your last chance this week to drop off your Xmas Gift Box donations.

Take a shoe box and fill it with ALL of the following items:
•
A tube toothpaste


•

A toothbrush


•

A bar of Soap


•

A wash Cloth


•

Education supplies – like pens, pencils, eraser, pack of coloured pencils


•

A T-Shirt


•

A toy


•

Sweets
*Please make sure you include all the items listed above to ensure the boxes are all equal. Also please only use new items – nothing used or secondhand.
Write BOY or GIRL and an
appropriate
age on the outside of the box and

deliver them to the Zwartkop Country Club Reception by Friday, 13th December.

All boxes will be given to our resident Lions Club Centurion Lifestyle, to be distributed to children in need.
Congrats…

to

Matthew Bennet

on winning the Junior Matchplay last week.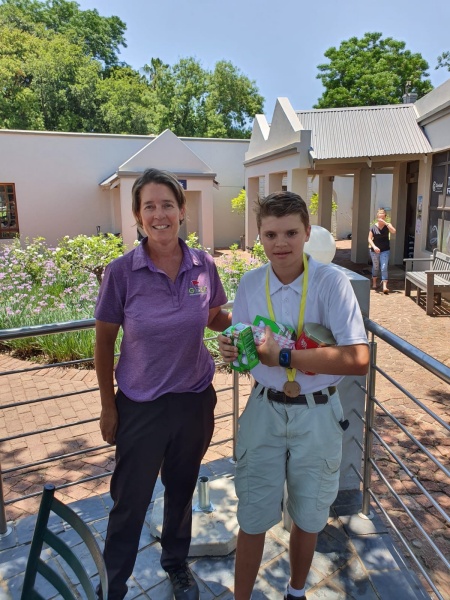 Matthew Bennet
Zwartkop Nite Race Series
Last week's Nite Race was postponed to March, thanks to the weather. We'll be back on Wed, 22nd January – the perfect way to get your New Year off to a healthy start!

You can pre-enter online to avoid queuing on the day.

Jokers Wild Draw
Damian Nortje
took home R500 on Friday. The pot will stand at R5000 again this week, so make sure you don't miss out!

The draw gets done at 18h30 and we have live music going to keep you in a festive mood.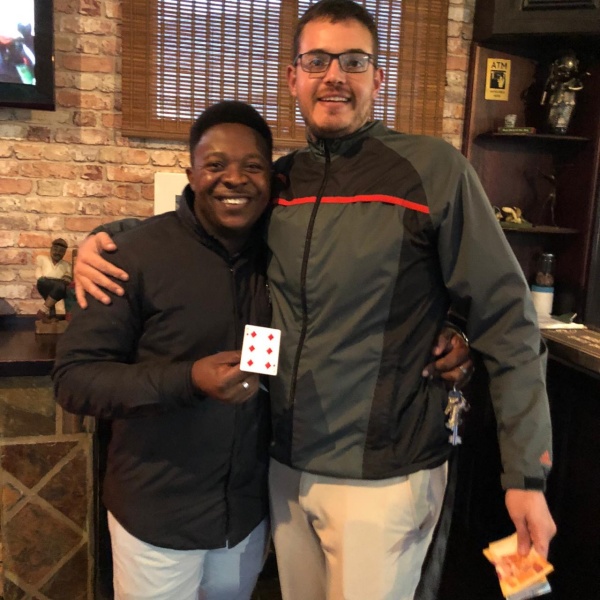 Damian Nortje
New members
We'd like to welcome the following new member to the Club:

Mrs Chrisna Swanepoel

.


We wish you many happy years at Zwartkop. Please contact Ian Hayes or Joseph Phiri in the Golf Shop

(012) 654-1144

/

golfshop@zwartkopcc.co.za

, should you need any assistance at all in getting acquainted at the Club.
Zwartkop Hair & Beauty Salon
Make use of the online booking system –

www.hairbytracey.co.za

or WhatsApp

066-253-1540

.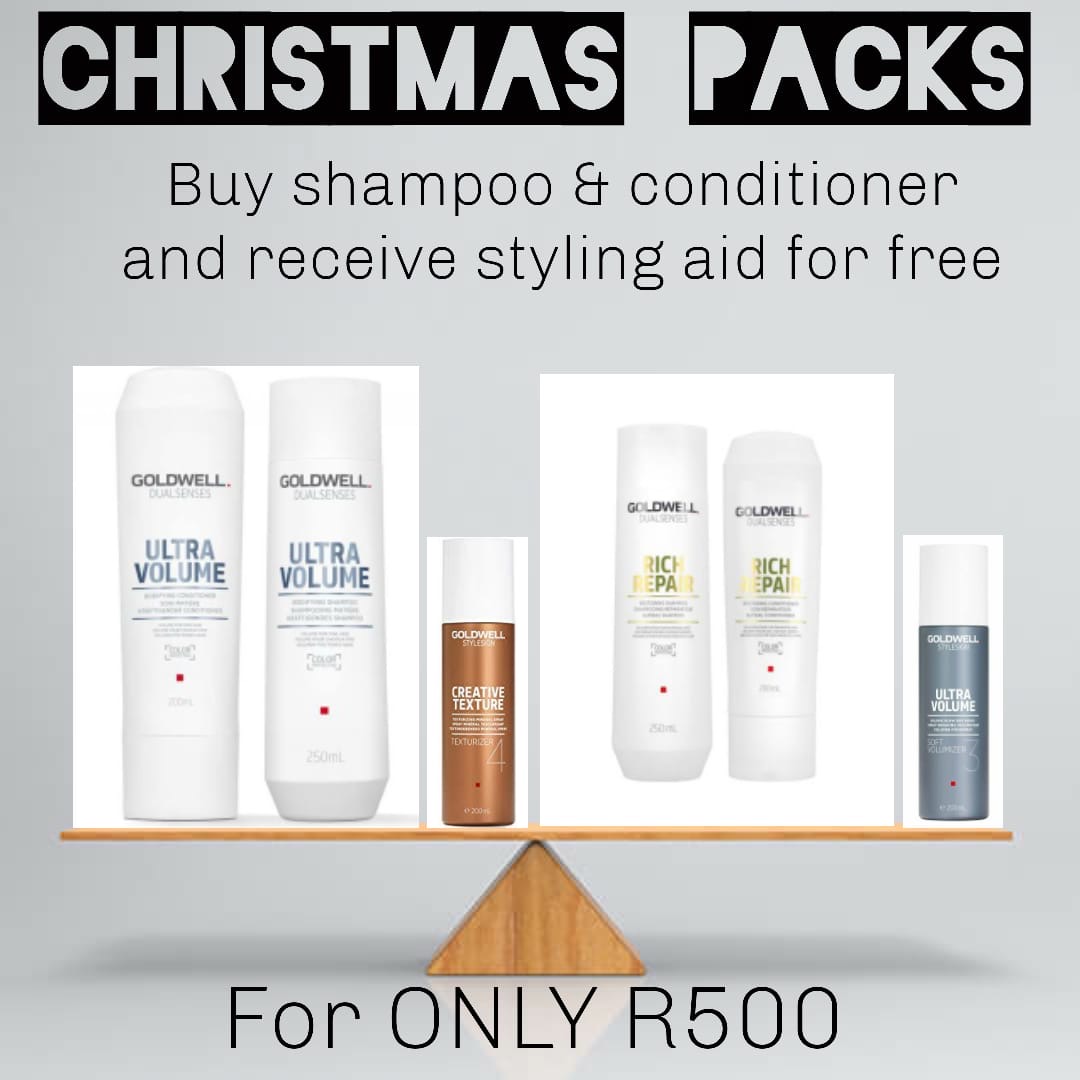 Win a Dream Vacation Holiday when you make a Hole in One on the 7th Hole

The holiday is valued at

R25,000.00

, is subject to availability and is out of school holidays only. Hole-in-one's must be made during an

official competition with at least 3 players in the group

).
Tues, 10th – Course Closed -
Half Price Pizza Night still on the go!
Wed, 11th – Course Closed
Thurs, 12th –
Xmas Competition – All Day - Weather & Course dependent - we'll keep you posted!
Fri, 13th – Xmas Competition – All Day - Weather & Course dependent

&

Jokers Wild Draw

at 18h30

Sat, 14th – Xmas Comp - All Day
Sun, 15th –
Xmas Comp Members – AM &

Xmas Comp Open Day

- PM
Mon, 16th – Public Holiday - Open Day –
All Day (**NO Monday Madness – it will resume on 13th Jan.)
Tues, 17th –
TASTY TUESDAY
– All Day &

HALF PRICE PIZZA TUESDAY NIGHT

!
Tasty Tuesday includes a golf cart sharing & a pizza after golf! Members pay R235 (prepaid greenfees pay R150); Affiliated Visitors pay R345 & Unaffiliated Visitors pay R435.



(There will be no Pizza Night on either the 24th or 31st December.)





9-Hole Specials

- Play 9 holes after 15h30 & the price includes a cart & bottle of water - Members R120 (No cart = R70); Visitors R150 (No cart R100) & Juniors R100 (No cart R50


This mail was sent to {{contact.contact_email}} by The Club - and is provided as a service for the members and guests of Zwartkop Country Club and the customers of the Zwartkop Country Club Pro Shop and has been supported and sponsored by advertisers in this mail and my partner suppliers:




RetailTribe: Unit 8, Blaauwklip 1 | Blaauwklip Office Park | R44 | Stellenbosch | South Africa | +27 (0)21 880 2693