Dear Members



Annual General Meeting feedback


I write to you following the conclusion of our Annual General Meeting for 2022, an important assembly of De Zalze's board of directors, members, and friends. I would like to formally welcome our new committee members voted in at the AGM and wish them well for their tenure. I have no doubt that they will do our Club proud and bring new shades of wisdom and expertise to their roles. With this key engagement ticked off on our calendar, we begin to see the end of 2022 nearing closer.

In this vein, I would like to extend a word of gratitude, on behalf of myself, our members, directors and staff, to all our partners and suppliers for their hard work, commitment and devotion to our Club. We would not have been able to hold the various successful events of 2022 without their assistance, generosity, and guidance, for which we express our sincere appreciation.
We're gearing up for the festive season
An exciting announcement for the holiday season, especially for Christmas shopping, is the conclusion of the renovation and upgrade of the Pro Shop. We have established a distinct Ladies' section to the shop, as well defining clearer categories of our stock, to make your shopping experience more convenient and accessible.

Also in line with our Christmas preparations is the special being offered by Lievens Restaurant for takeaway gammon for our members' Christmas festivities. This delicious addition to your Christmas lunch can be ordered by contacting Carmen at Reception from the 15th of December, for collection right up until the 24th of December.
Top 100 Golf Course Team visits De Zalze
We were excited to welcome Stuart McLean and some of the Top 100 golf course rating team to DZ on the 30th of November 2022. Former Golf Digest Editor, Stuart has recently published the first of the Top 100 courses digital magazine, which is 82 pages of content about the local golf industry, published between 4 to 6 times a year. After so many spectacular changes to our greenside bunkers, and drainage, we felt it vital to get feedback from the panel in time for the upcoming rankings in February.

Subscription to the magazine is free, and you can do so by going to the home page of the Top 100 Courses website and scrolling down to Subscribe via Home - SA Top 100 Courses. De Zalze currently ranks No 37 in the Top 100, and the 2023 rankings will be announced during the week of 30 January to 3 February.
Further cause for celebration is our new website going live. Our media partners Milk and Honey have done a sterling job getting us to this point as we launch phase one of the project. Emphasis has gone into the "mobile capability" of the site, which we hope will receive as much positive feedback as we have received on our social media platforms over the last month.
On a very sad note, we would like to make mention of the passing of one of our members, Gerhard Johannes Beukman. Johan has been a member since February 2021 and our sincere condolences go out to his family during this time.
Our employee of the month is Michelle Arendse, in the housekeeping section. Michelle joined us 3 months ago and has shown great attitude and work ethic during a very busy time. Her dedication and commitment have certainly been noticed by her peers and members alike. Congratulations to her.
A few months ago, we started to improve the format and readability of members' statements. Due to system limitations and costs of getting changes made, this is still a work in progress, but the first release will be a major improvement. We will have an updated release in the new year. The members' purse accounts were also consolidated recently. We have had a lot of requests from members for regular statements of their club purse/spending accounts. We will be sending out November month's statements to all members next week. Attached to them will be system copies of all transaction "chits" for you to check. We hope this will be useful and look forward to receiving your comments about them.
In closing, I would like to wish all our members who celebrate it, a very Merry Christmas. The De Zalze Golf family wishes all our members a wonderful and safe festive season.

Sincerely,

Jason Bird,
Managing Director
| | |
| --- | --- |
| | Drive of your life |
| | In play |
Hitting longer drives is only an advantage if you're giving yourself a playable second. Adding 20 metres but losing accuracy is no good. The best driver setup for you should make it easier to hit it longer AND straighter.
| | | |
| --- | --- | --- |
| | | It's easy to feel overwhelmed by the sheer range of brands and models all promising greater distance and accuracy. We'll help you make sense of it all with a fitting. You can test a number of driver options and make an informed decision. On average, you use your driver 14 times a round. It's also one of the most satisfying clubs to flush. Get fitted and flush it! |
Book a driver fitting and make an informed decision.
With the Progressive Grooves in Srixon's new ZX Mk II Irons, you get improved launch and distance on approach while adding spin and stopping power on scoring shots into the green.
| | |
| --- | --- |
| | More than a game |
| | Unwrap new possibilities |
Whether on the practice range or the golf course, each golfing day gifts you new possibilities to get better while enjoying the company of those closest to you.
| | | |
| --- | --- | --- |
| | | What makes your golfing journey truly enriching is not the scores you reach, but the company you keep. So if those closest to you aren't golfers, let's change that. Bring your family and friends to the course for an experience that gives them a new passion and you a new playing partner. |
| | | |
| --- | --- | --- |
| Golf is more than just a game, it's the gift of an exciting journey with the most special people in your life. | | |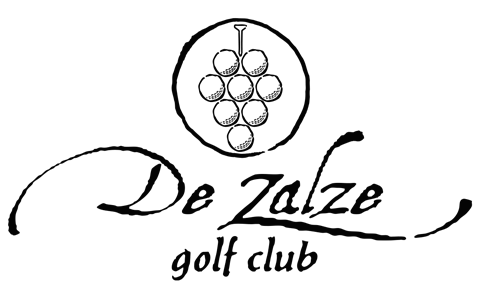 This mail was sent to {{contact.contact_email}} by De Zalze Golf Club and is provided as a service for the members and guests of De Zalze Golf Club and has been supported and sponsored by advertisers in this email and our partner suppliers. For any queries contact us on 021 880 7300.

Sent on behalf of De Zalze Golf Club by
RetailTribe: Unit 8 | Blaauwklip Office Park | Stellenbosch | 7600 | 021 880 2693